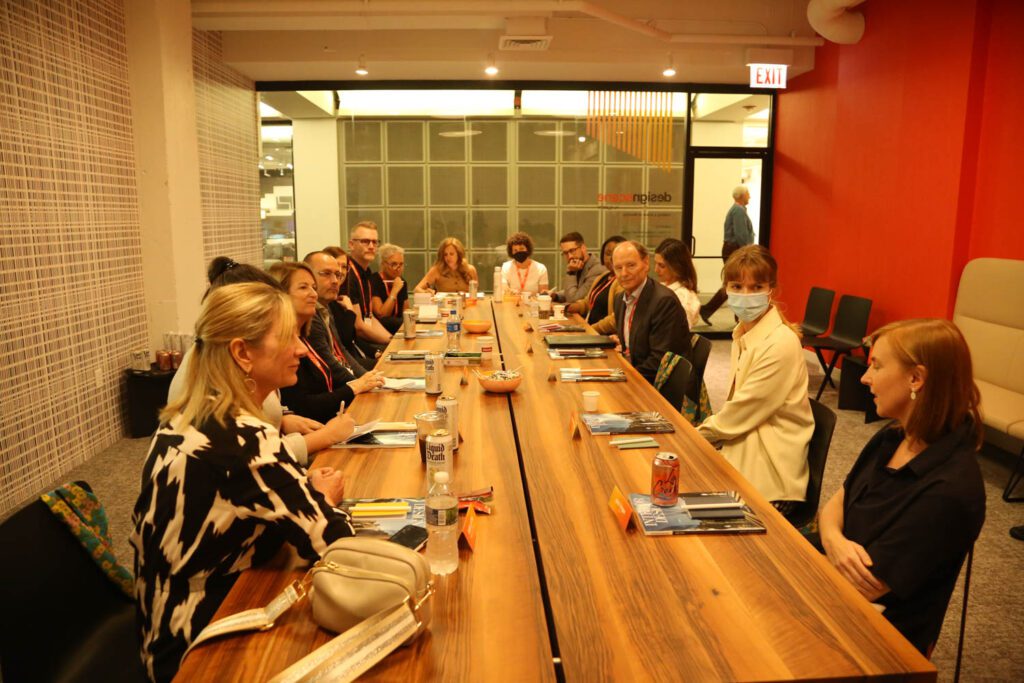 Designers and Manufacturers Share Insights on How the Built Environment Can Transform Health
Imagine positively impacting the health of hundreds of people at once without a medical degree. Impossible? Not for the A&D community asserted attendees at Interior Design's Health and Wellness roundtable at theMART in Chicago June 14.
Hosted by SANDOW Design Group EVP and design futurist, AJ Paron, and Interior Design managing director, Helene Oberman, a group of designers and manufacturers came together during NeoCon to discuss ways the built environment can address pressing challenges, including equity, accessibility, and inclusivity. "Even before the pandemic, health and wellness was something we wanted to tackle and this is what we need to keep talking about," said Paron, kicking off the discussion.
The group agreed that behavioral health is becoming a focus in conversations internally and with clients, especially when it comes to adding restorative areas. These range from sensory rooms, which enable the user to withdraw from external stimuli, such as the roar of a crowd in a sports stadium, to submersion rooms that give the user agency to transform the space—outfitted with floor-to-ceiling video screens on three walls—into a calm oasis of their choice, such as a beach or forest. "We need to bring these things to the table and say: 'hey, have you thought about this?'" said one designer. "These should not be an exclusive experience; these solutions should be baked in throughout our projects," added another.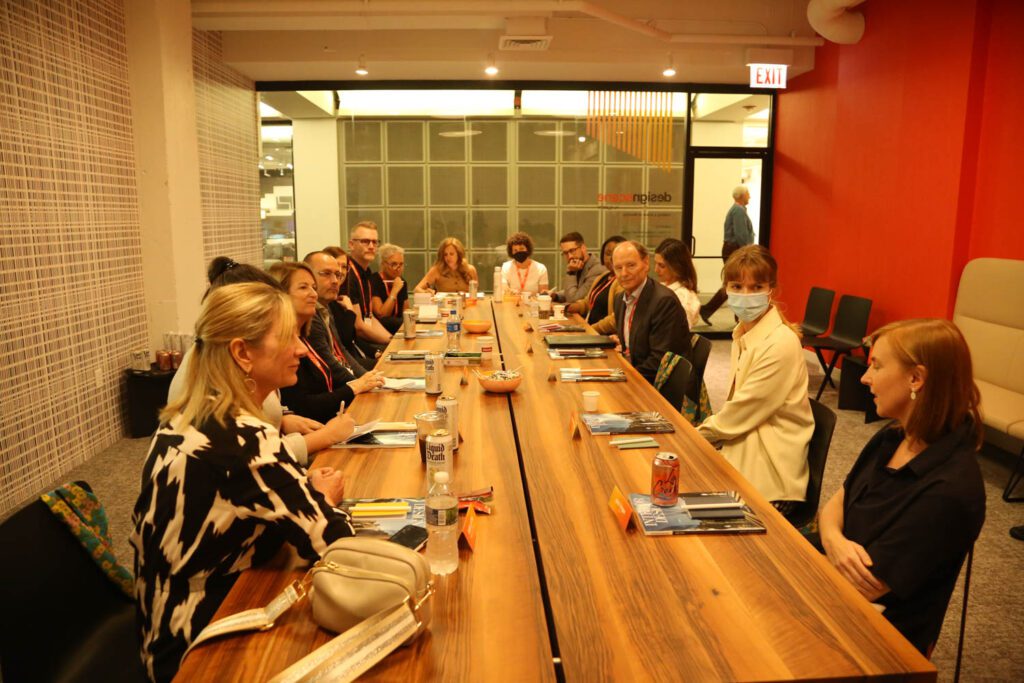 And if clients question the impact of such solutions, it all comes back to science. "You absolutely can improve health and wellbeing through the built environment," said one attendee. "There's new information coming out of the neuroscience community showing we have unconscious biological responses to the built environment… Design offers people an opportunity to change their brain waves, similar to meditation." The group discussed ways to tap into the parasympathetic—rest and digest—nervous system through use of soothing patterns, such as the triangular shape of three dots, which mirrors our first experience of facial recognition as infants. "The geometries we use as designers impact us positively or negatively," he added.
Armed with this knowledge, the conversation shifted to the link between equity and material health. "We want to look at material health from the full lifecycle of a product," offered one designer, noting that transparency is essential, as are resources such as the Living Building Challenge Red List and Perkins&Will's Precautionary List. But regional health also is part of the equation. "As we approach projects, we look at regional health indicators based on where a project is located," offered another, who noted that the EPA has a tool to assess climate and health in a given area. "Then we begin looking at different design strategies—it's one way we're able to talk to clients and make sustainability tangible to them."
Ultimately, the group agreed education is vital to creating meaningful shifts in terms of sustainability, equity, and inclusivity, all of which impact overall health. "We need to course correct the education system to include new concepts for health and wellbeing—this needs to be part of design discussions early on," said one attendee. Not to mention fruitful discussions out of the classroom, like this one.
A special thank you to our roundtable partners: Garden on the Wall, Lutron Electronics, Mannington Commercial, and Mecho Shade Systems.