Division Twelve's New Colorful Bent-Metal Furniture Sparks Joy
It was 2017 when industrial designer Geof Lilge founded Division Twelve, making colorful bent-metal furniture for hospitality and residential settings. Then this year, fellow Canadian company Keilhauer bought the brand and relaunched it as a subsidiary. "We've always been excited by the hospitality sector and this acquisition provides us with a new solution for office design," president Mike Keilhauer explains.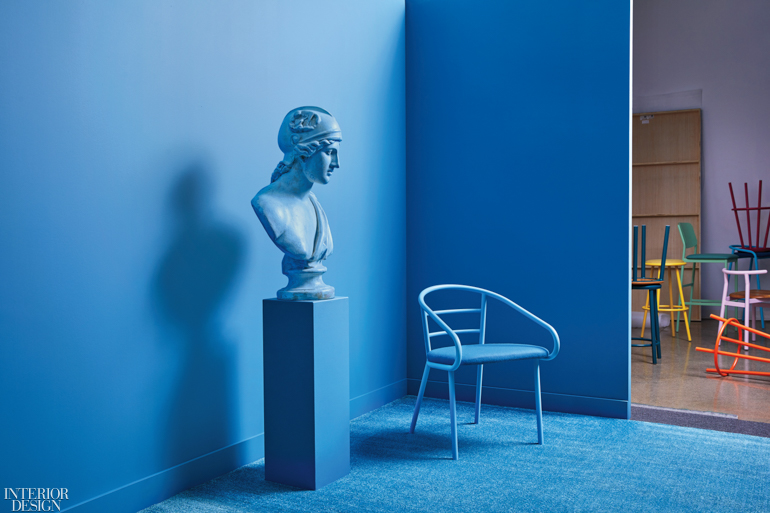 Lilge, Samuel Petterson, and Scot Laughton designed the inaugural line of poppy bent-steel stools, tables, benches, and chairs, such as Wedge, with its swooping tubular back, all with an eye on sustainability. Woods are FSC–certified, seat foam is bio-based, and the 20 powder-coat options are environmentally friendly. Each year, the palette will update to include the latest Pantone Color of the Year.