Dornbracht's Iconic Tara Faucet Updated for 25th Anniversary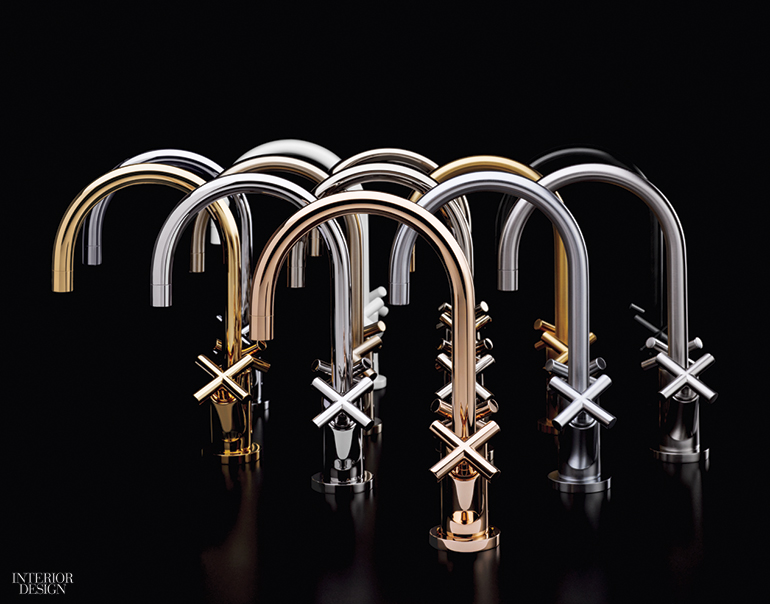 Remember 1992? Perhaps "I Will Always Love You" by Whitney Houston or the separation of Prince Charles and Princess Diana? At least the year can lay claim to one true classic, Dornbracht's Tara. Immediately recognizable by its cross-shape handles, this brass mixer by Sieger Design is still produced 25 years later, with a few tweaks from updated technologies, in addition to spawning a family of other fittings and accessories.
To mark the silver anniversary, brothers Christian and Michael Sieger briefly considered a wholesale overhaul but ultimately opted for gentle refinements. Handles and collars are smaller, while the lengthened spout appears slimmer. Two matte finishes, black and white, join the existing chrome, platinum, and gold-copper options. New configurations include freestanding and single-hole. Not visible, a plastic aerator delivers a more powerful stream of water.
> See more from the October 2017 issue of Interior Design