dsgnrswrkshp Founder Kamille Glenn Shares Her Community-Driven Mission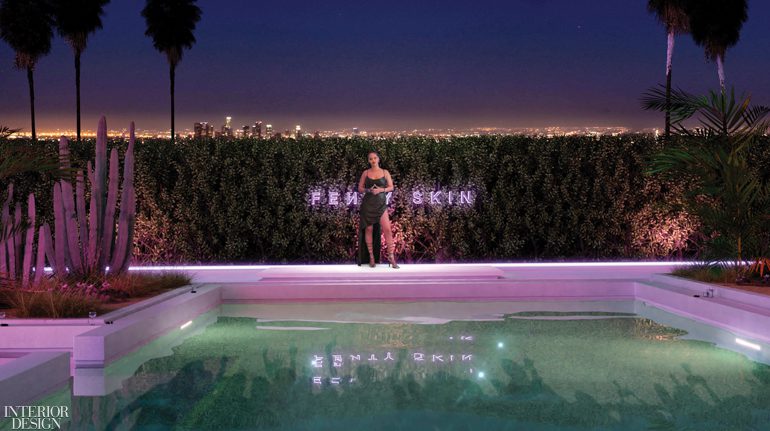 Her dream as a seven-year-old girl growing up in Clinton Hill was to be an astronaut. But after majoring in industrial design at Brooklyn Technical High School, then interior design at FIT, Kamille Glenn landed at Rockwell Group, conceiving high-end restaurants and resorts in the U.S., Canada, and Mexico. Ever since her college days, however, an idea had been percolating, one that centered on community. Today, the 29-year-old Jamaican-Guyanese designer has turned that idea into a reality with dsgnrswrkshp (pronounced designers workshop), a collective empowering Black makers from all dis­ciplines. Armed with her tattoo of the moon's phases and a new sense of purpose, she's still reaching for the stars.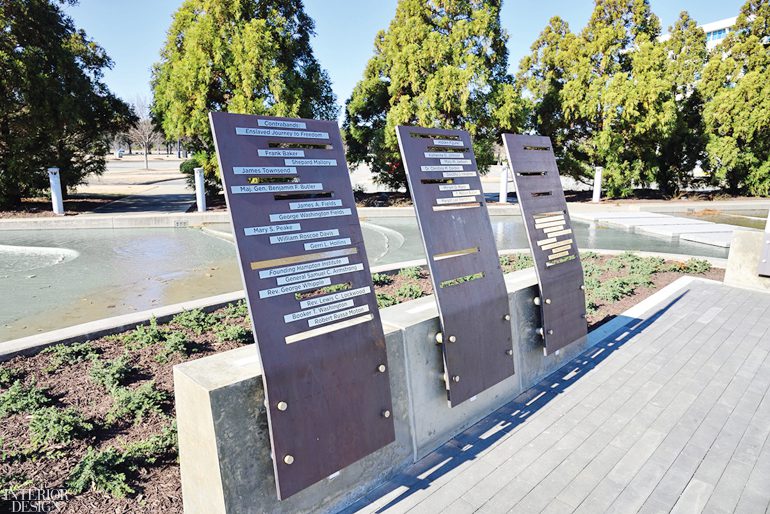 Interior Design: How did dsgnrswrkshp originate?
Kamille Glenn: During my college senior year, in 2013, I started keeping a journal of ideas. One was to start a community within design, because at FIT, all the disciplines—interiors, textiles, graphics—were so disjointed. Three years later, when I was at Rockwell, I realized I wasn't seeing a lot of Black people in design. I went back to that journal, found what I'd written, and amended it to creating a collective specifically for underrepresented Black makers within all scales of the built environment—exhibition, lighting, furniture, fashion. I wanted to be able to connect with people who looked like me in a space that related to what I was doing professionally, for there to be a platform for us to discuss like-minded issues, a kinship through design, which is our tagline. In 2019, I founded dsgnrswrkshp while still working full-time at Rockwell. In March, I took the leap to focus entirely on dsgnrswrkshp.
ID: How does it engage the community?
KG: On Instagram, Slack, and Clubhouse and through events. Because of the pan­demic, our last event, VISIBILITY x DSGN in February, was virtual and ended up being our global kickoff. Using 3D VR platform MootUp, we had over 100 attendees, from countries like Switzerland, sponsors such as IDSA and Maya Romanoff, and two hours of conversations led by experiential designer Marlon Davis, industrial designer Tracy Llewellyn, accessories designer Timothy Campbell of Ember Niche, and others that really blurred the lines between disciplines and encouraged a cross-pollination of expertises.
ID: Will dsgnrswrkshp function as a tool for hiring designers
and sourcing products?
KG: Yes, that's on my radar. People are already coming to me for recommendations. In the meantime, I'm helping amplify lesser-known designers I've found with a series of digital campaigns I first used to promote VISIBILITY x DSGN.
ID: Will you still design interiors?
KG: I don't think design can stay away from me too long. I'd love to work with Black clients, to take my knowledge of high-scale hospitality into our communities—we don't have a Nobu equivalent or boutique hotels. My five-year plan is to create programming for children, to get design curriculum into schools. There's a lack of accessibility to and knowledge of professions in the creative space in the Black community. But if we can see it, we can know it's possible.