Erick Ragni, AIA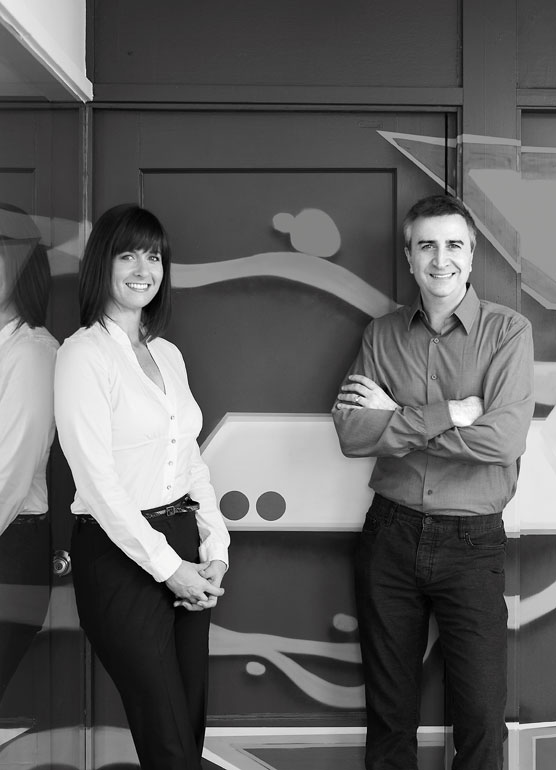 Kelie Mayfield and Erick Ragni, courtesy of Mayfield and Ragni Studio.

Firm : Mayfield and Ragni Studio.
Location : Houston, TX.
Bio : Mr. Ragni is a highly regarded award winning architect who has worked at a high level with a number of the most recognized firms in the country. He has been a practicing architect for more than 7 years and has been working as a project designer for more than 17 years. Mr. Ragni has a keen sense of innovation particularly in assignments with a high degree of complexity. He strives to make MaRS as well known for constructability and management as it is for fit and finish.
Mr. Ragni received his bachelor degree in art history and fine art from the University of Vermont. His interest in Architecture led him to Columbia University in New York where he attended design studio classes. He received his graduate degree from Southern California Institute of Architecture (SCI Arc) during a period of strong experimental discourse in Los Angeles. His design career began in the office of Frank O Gehry & Associates where he was involved in two of the most famous architectural works of the late 20th century; the Disney Concert Hall in Los Angeles and the Guggenheim Museum in Bilbao, Spain. Mr. Ragni made Houston his home when he was awarded the prestigious Wortham teaching fellowship from Rice University. His professional practice focused on urban planning, base building and institutional projects while working with Rey de la Reza Architects in Houston. He briefly relocated to San Francisco where he worked on large scale pacific rim projects in the office of Hellmuth Obata + Kassabaum. Mr. Ragni spent four years working as a senior associate with Lauren Rottet of DMJM Rottet, helping to establish the brand in the Houston market. He started his own successful firm focusing primarily on modern residential projects before being recruited to help establish Rottet Studio in Houston. He acted as an Associate Principal helping to manage many of the companies more complex projects. During his tenure with Rottet, he and Kelie Mayfield established a close working relationship that culminated in the founding of their own firm MaRS (Mayfield and Ragni Studio) in 2010.
Mr. Ragni combines a thoughtful, intellectual approach with a deep commitment to the principles of sustainable design aligned with research in emerging technology. He has built his reputation on the ability to deliver highly detailed and refined projects, and on his belief that innovative design is achieved through research, development and skilled management. Mr. Ragni is Leadership in Energy and Environment Design (LEED) accredited and is a licensed architect in the state of Texas. He is an active member of the American Institute of Architects both locally and nationally (AIA). In 2012, Mr. Ragni will be a Juror for the AIA Institute Honor Awards for Interior Architecture.


Completed Projects :
Stylistic Exploration: PanAtlantic's Nature Themed Office
Texas Belle: MaRS Designs Houston Office for Dancie Perugini Ware Public Relations
In the News :