Ethel Smith: 1987 Hall of Fame Inductee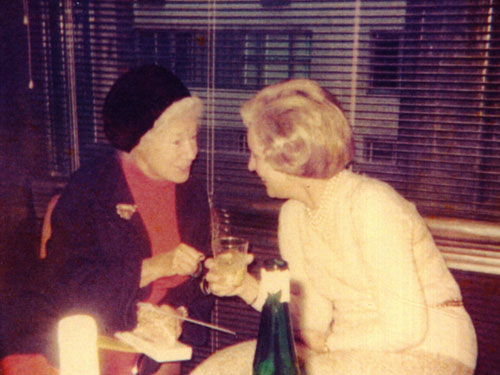 Ethel Smith with Betty Sherrill.

Photo courtesy of www.housebeautiful.com.



Ethel Smith was born in 1905 in New York City at the Lying-in Hospital on 60th Street, in the shadow of the Queensboro Bridge. She attended a boarding school in Englewood, New Jersey, and after graduation she continued her studies at the New York School of Fine and Applied Arts, now known as Parsons. The school leased one of the buildings on the Place des Vosges in Paris, once the court of Henry IV and for a year Smith found this a wonderful place to be. After being steeped in the beauty of the 18th century, the school secured a job for Smith at R.H. Macy – quite a change of pace; however, Smith found this practical training to be invaluable.
Ms. Smith's extraordinary career, one that spanned more than 70 years in the interior design profession, inspired clients and colleagues alike – not only with its continued vitality but also with its sustained brilliance. Under the direction of McMillens's Eleanor Brown, Smith repeatedly showed herself to be a masterful technician and superb colorist. These qualities were demonstrated, most abundantly, in her designs for the private apartments at the White House, the Ritz Carlton in Boston and the Winged Foot Golf Club. Her reputation for quality and good taste brought her an almost countless number of clients over the years, many of them drawn from America's political and social elite: Douglas Dillon, George Abbott, Mrs. Joseph P. Kennedy, Doris Duke and Marshall Field, among others. Smith believed that each new job was a challenge and each new one was her favorite. Large or small, she enjoyed them all.