Eva Jiricna: 1998 Hall of Fame Inductee

Related article:

Where Are They Now: Eva Jiricna


Eva Jiricna is a Czech born architect who has been based in London for over 42 years. Jiricna is the foudner of

Eva Jiricna Architects

, an architectural and design practice based in London with an international portfolio of residential, commercial and retail interiors; furniture, products and exhibitions; private and public buildings. The London office operates concurrently with the studio A.I Design s.r.o. in Prague. Jiricna's long career began with a job at the Greater London Council on her arrival in the UK in 1968, followed by the Louis de Soissons Partnership (she was made Associate Architect) working on Brighton Marina for 10 years, and subsequently Richard Rogers Partnership, where she was responsible for some of the exterior and all of the interior design packages for the Lloyds HQ building in the City of London. With Jan Kaplicky and his practice Future Systems, she designed the Way In store at Harrods, an award winning scheme that influenced a generation of retail interiors, and which enabled her to start her own practice. Since Eva's arrival in the UK coincided with the Russian invasion of Czechoslovakia, she was unable to return for 22 years.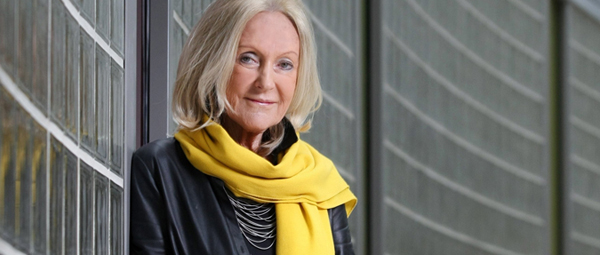 Nevertheless, after the "Velvet Revolution" of 1989 she was able to re-establish her long standing friendship with Vaclav Havel, with whom she went on to collaborate on various projects until his death in 2011. As a base for his humanitarian foundation, VIZE 97, they worked on the preservation and restoration of a medieval church, St Anne's in Prague, serving as a multi-functional cultural centre, featuring symposia, lectures, conferences, performances and so on. Over the years, Jiricna's contribution to architecture and design has been recognised with many prestigious awards, including the title Royal Designer for Industry (RDI), a CBE (Commander of the British Empire) ; she has been elected a Royal Academician by the Royal Academy of Arts, and made Hon Fellow A.I.A. (American Institute of Architects), and been bestowed a unique Lifetime Achievement Award by the Czech Ministry of Culture. She has been honoured with Doctorates and Professorships by many Universities. Eva has a strong commitment to architectural education in all its aspects, giving frequent talks and workshops to students as well as acting as External Examiner for several Schools. She participates frequently on architectural juries and lectures internationally on her work.

Lightness, transparency and truth to materials are the hallmarks of EJA's design approach. The shop interiors for Boodles, Harrods, Hugo Boss, Joseph, Joan & David etc. reflect these criteria. Glass is used as a structural and decorative material to both optimise transparency and bring daylight deep into unpromising retail locations. Stainless steel details, from hinges and fixings to door handles and brackets, are crafted to reflect their structural integrity. Stone floors provide continuity, solidity and interplay with the sparkle of the glass and steel. Jiricna's dramatic staircases, delicately fashioned but sturdily engineered with glass treads and steel cables – central features of both retail and residential schemes – possess sculptural qualities that add to the fluidity of the internal spaces. EJA's holistic design approach has been applied to the 110 bedroom Hotel Josef in Prague. This project follows EJA's completion of a glass and steel structure for the new Orangery in the grounds of Prague's Castle, a contemporary addition to a unique set of heritage buildings.

Also in Prague, EJA has been responsible for residential projects, including a sensitive refurbishment of a 17th century loft in a town palace, and a feasibility study for a new rail terminus for the developers ASK. The practice has a strongtrack record with its clients, such as the Royal Academy of Arts, Victoria & Albert Museum and long established jewellers Boodles, and is frequently invited to repeat commissions (eg, Harrods where the Fine & Designer Jewellery Halls have recently been re-designed and refurbished) In the UK, EJA has worked on numerous proposals for the London Docklands Development Corporation and was responsible for the elegant transport interchange at Canada Water, one of the prestigious Jubilee Line Extension developments. In 1999, EJA designed the Faith Zone as part of the controversial Millennium Dome exhibition, delivering the project on time despite severe logistical, technical and management problems.Other exhibition schemes include a subtle intervention in the Grade 1 listed Sir John Soane's Museum in London, and an exhibition design for the Mendel Institute in Brno.

In 2007 the practice designed the Modernism Exhibition for the Victoria & Albert Museum, to much critical acclaim, and the flamboyant and glamorous 'Skin & Bones' exhibition of fashion and architecture at Somerset House. The practice has worked on numerous residential schemes in London, a series of penthouse flats in Canary Wharf, and a pedestrian bridge in London's Docklands. The William & Judy Bollinger Jewellery Gallery at the V&A, the first new gallery for many years, opened to the public with a breathtaking collection, more recently the Library building for Tomas Bata University and multi-functional Cultural & Administration Centre in Zlin have become operational : truly signature projects for Eva, since this is where she was born and lived as a young child, and where most recently she was awarded an Honoris Causa for Lifetime Achievements.


Courtesy of ejal.com