Exclusive: Consumer Experience Drives Massive Reorganization of NELSON and FRCH Portfolio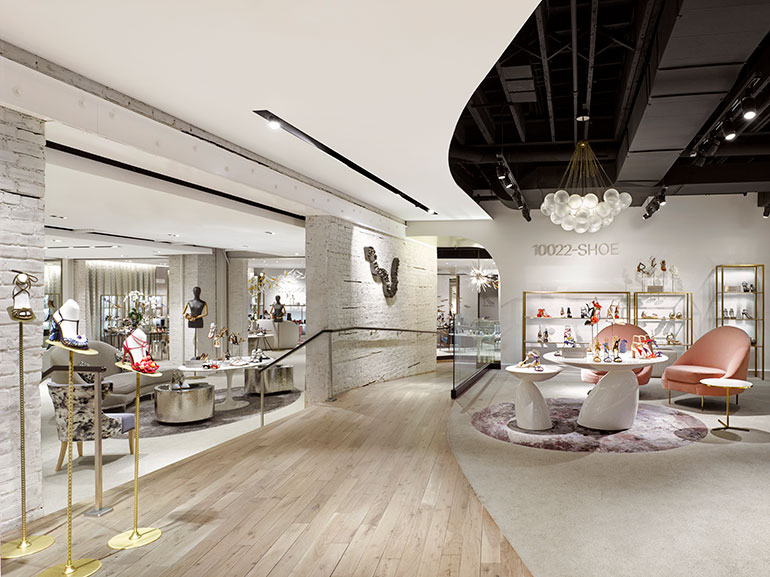 It's no secret that integrated design and consulting firm NELSON has been on the move, having acquired 15 of the industry's top firms over the past five years alone. Almost exactly a year to the date of its merger with FRCH, the Minneapolis-based firm has made another major business maneuver by reorganizing and rebranding its entire portfolio of architecture, design, and consulting firms.
In a company-wide announcement to be made today, NELSON will officially introduce the strategic repositioning and rebranding of every firm in its portfolio. The reorganization will be led by the delineations of project categories and firm specialties as Work, Serve, Play, or Thrive.
"Our new portfolio strategy, built around 'Work, Serve, Play and Thrive' organizes our practices to reflect our holistic approach and positions NELSON for growth," says John "Ozzie" Nelson Jr. (left), who is co-CEO and chairman of NELSON. "The company will operate as one unified company, under two integrated brands. Our approach will be much more collaborative and mindful to integrate particular practice areas such as mixed-use, retail, workplace, and hospitality in order to synthesize and maximize our impact."
Going forward, firms and projects with a focus on workplace, industrial design, and tenant/landlord residences (Work), healthcare and public service (Serve), and hotels, mixed-use, multi-family and senior-living residential (Thrive) will be re-branded under the NELSON identity. Similarly, those with a focus on retail, restaurants, and entertainment (Play) will go to market as FRCH NELSON, a NELSON brand.
The strategy, according to NELSON co-CEO Jim Tippmann (right), is informed by the radical shift in how end-users experience their surroundings and how those experiences inform their subsequent expectations.
"We absolutely see similarities in the way users and consumers experience brand environments. Regardless of the sector, they bring a set of expectations for engagement based on previous experiences in other settings," explains Tippmann. "Hospitality experiences set the expectation for workplace, while engaging retail experiences are now setting the expectation for hospitality. This fluid behavior in which users are becoming accustomed to is putting pressure on brands to have greater visibility into users' everyday experiences, and not just those related to their unique sector."
The implementation of such a drastic move in brand positioning begs the question of how the field as a whole will adapt to the marked changes in how end-users respond to, and form expectations of, their environments.
"Design is continuing its trajectory beyond pure aesthetic, to a business-building entity that creates long-term equity and preference for a company or a brand," Tippmann says of how NELSON has begun to adapt to meet those changes. "We have already begun to see the benefit of a unified approach," adds Nelson.
That 'benefit' seems to speak for itself; in 2018 alone, NELSON's gross revenue exceeded $200 million. The company predicts hundreds of job opportunities will be added to the NELSON network over the next five years as a result of its competitive growth strategy.