Expo Retro: La Cividina Re-Creates Iconic Paulin Seating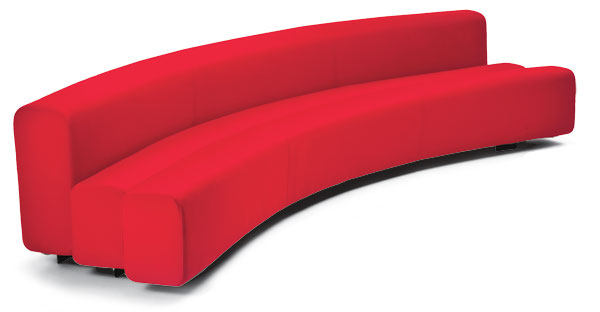 In 1967,

Pierre Paulin

challenged the prevailing geometric order with the invention of a modular seating system for

MobilierNational

—the pliable components configurable as a sofa, a chaise longue, or even a bed. Soon after, they were deemed the definitive representation of French design for the country's pavilion at expo '70, the Osaka World Exposition in Japan. Now,

La Cividina

has enlisted his widow, Maïa, to help re-create the original, rescuing the Osaka sofa from oblivion. As in Paulin's version, there issue rises from a segmented steel frame, which can bear-fanged like vertebrae into a curved or linear spine. The frame accepts two channeled seat cushions and a back cushion, all made from expanded polyurethane and covered in stretch fabric. Module lengths range from a modest 71 inches to a mammoth 20 1?2 feet.