Fast Take With… Craig Robins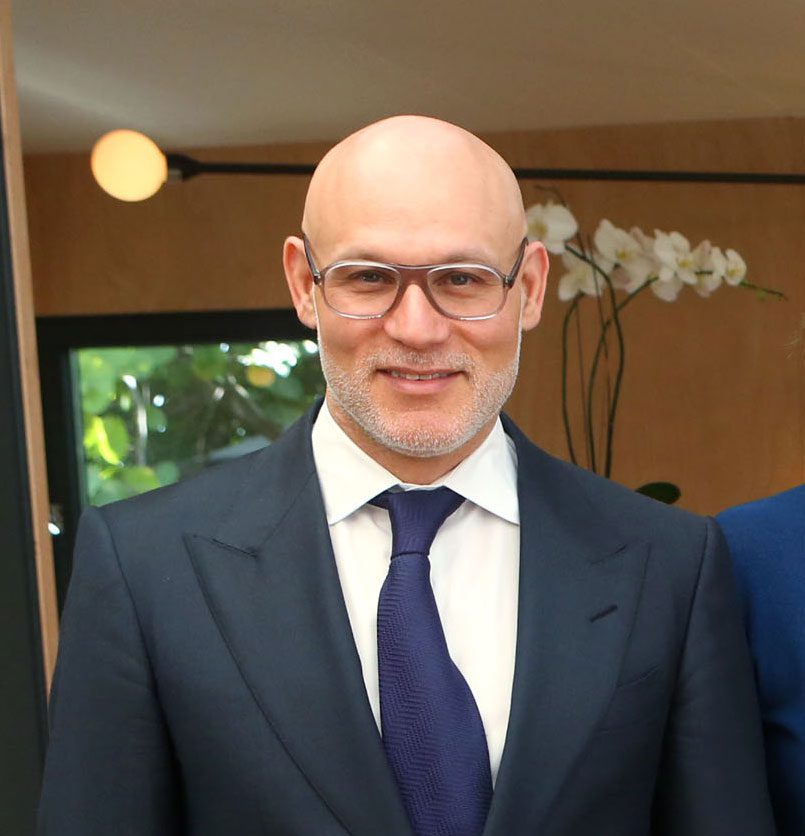 Miami developer Craig Robins is CEO and president of real estate company

Dacra

, which for over 10 years has transformed a once abandoned neighborhood—the Miami Design District—into one of the most important global centers for cutting edge design, fashion, food and art. Robins is also a principal of the

Design Miami

fair, which he owns in partnership with MCH Swiss Exhibition, the producers of Art Basel. Here, he talks about the significance of this year's edition and what's in store for 2014.


Interior Design: Can you talk about this year's edition of

Design Miami

?


Craig Robbins: In general the week is getting more exciting. We had a strong week in the Design District. Wednesday night Kanye West was giving a talk in the Moore Building while Pharrell Williams and Takashi Murakami were performing in another building. It was exciting and festive. Design Miami as a cultural happening is growing. I think the biggest challenge is that there's too much to do.


ID: I'm sure you don't want to play favorites but what was the one person, project or event you appreciated the most?


CR: I'm going to give you a couple. The Prouve Demountable House was unbelievable. The single most powerful example of design and architecture. I also thought Suzanne Demisch's booth with Maria Pergay in it's totality was extraordinary. It's hard to single out one object or exhibitor but those were some of my favorites.


ID: There were 32, 000 visitors this year. Was there one attendee you were surprised to see there, someone unexpected?


CR: Great collectors including art collectors were present. Collecting art and design has become more dynamic and interesting. There's been solid growth and wonderful patronage by the collecting community and many people now come to Art Basel Miami fair for the design show.


ID: When you started there was a heavy emphasis on "art design" but now there appears to be more collectibles as well as furniture that is also utilitarian. Can you discuss buying for décor vs. investment and how that's evolved since you launched Design Miami in 2005?


CR: I never liked the "art design" terminology.  I felt it was misleading. The two disciplines are extremely compatible to be shown side-by-side in a collecting environment but the idea that design had to be relegated to another form of art in order to have value was a mistake. The nice thing for me as a collector, is that it's both collectible and functional.


ID: Two pre-fab houses were shown this year including Jean Prouve's Demountable House and

Charlotte Perriand's La Maison au bord de le'eau

. Is there a trend toward architecture as collectible?


CR: The Serpentine Gallery advocates architecture as a collectible design object when they commission architects to design their pavilion. Design Miami has also commissioned contemporary structures as part of the tent. Aranda Lasch and Snarkitecture and Formless Finder's installation this year are other examples. In the design district we've acquired the original prototype of Buckminister Fuller's Flys Eye Dome and plan to have that permanently installed.  I think there's an emerging interest in structure and collectability.


ID: Pharrell Williams was seen roaming the Design Miami tent. Do you know if he purchased anything and what?


CR: I'm not sure if he purchased anything. However I do predict he will be getting a wedding gift from Design Miami this year!


ID: What's in store for 2014?


CR: We will be looking at the fair much differently next year. Two key moments will be highlighted in 2014 including the opening of 15 new buildings in the Design District.  That will coincide with the 10

th

year anniversary of Design Miami. We're trying to figure out how to make it a truly great moment.