Featured Product: KOHLER Artifacts

Sponsored Content by Kohler Co.


There's a feeling that comes with discovering the perfect piece for a room—a piece that speaks to your personality, your taste, your style. The KOHLER Artifacts collection embodies that feeling. Our

faucet configurator tool

invites you to play: choose a spout, handle and finish to create a look that's all your own.
Inspired by turn-of-the-century charm and backed by the integrity of Kohler Co., each piece in this singular collection is like a vintage treasure rediscovered in a street market or antique shop. Artifacts can complete the look of a room—or it can become the centerpiece to build an entire room around. With three spouts, three handles and five finishes, it's simple to create a look all your own to complement your design aesthetic.
As classic design resurges in kitchen and bath trends, the introduction of the Artifacts collection couldn't be more timely. Its Edwardian roots play well in traditional and transitional baths.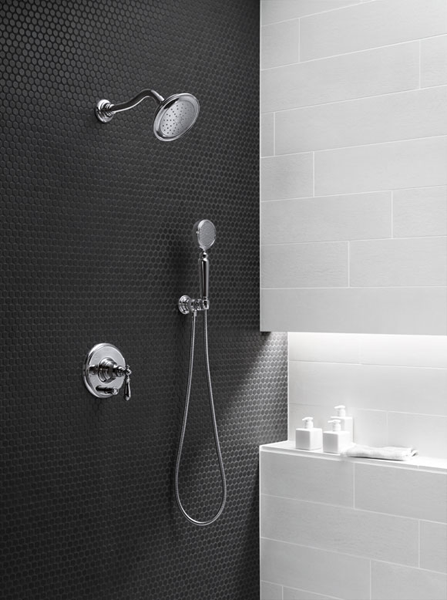 A showerhead, handshower, slide bar and shower trim with three different handle options carry Artifacts' timeless design into the shower space.
For a complete and cohesive look, deck out your bath with an Artifact tub filler; choose from four tub filler spouts—two deck-mount and two wall-mount—three handles, and five finishes.
Artifacts can easily be incorporated in modern spaces as well, where its timeless form offers an historic juxtaposition for a more eclectic aesthetic. The single-handle lavatory faucet controls both on-off activation and water temperature adjustment.
Fifteen accessories, including a tumbler, soap dispenser and a toilet paper carriage make it easy to create a complete, cohesive look.