Fellowes Brands Acquires Furniture and Architectural Products Firm Trendway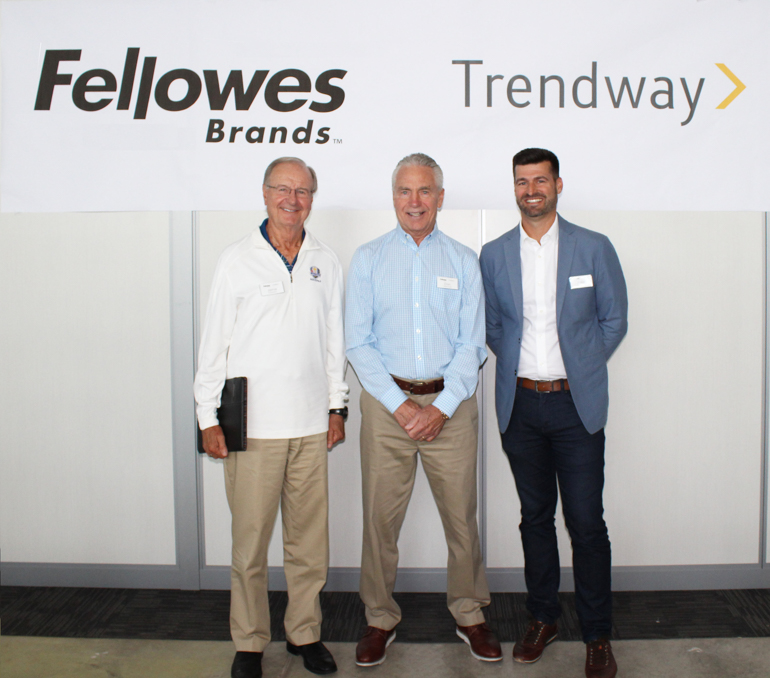 Fellowes Brands, a global manufacturer of office and technology products since 1917, today announced the acquisition of Michigan-based Trendway Corporation—expanding its offerings in the contract furniture space. The acquisition comes the same day that Don Heeringa, Trendway's chairman and business head since 1973, announced his retirement.
While the acquisition ensures the future stability of Trendway—a family-owned innovator of office furniture systems, movable walls, and office seating—it also gives Fellowes a 500,000-square-foot furniture manufacturing facility in the U.S., complementing its Bankers Box factory in its headqaurters city of Itasca, Illinois. Fellowes first expanded into contract furniture in 2017, through its acquisition of ESI Ergonomic Solutions, a manufacturer of height-adjustable tables and workstations.
"The Heeringa family has built Trendway through a commitment to strong values, good people, responsiveness to customers, and a care for those around them—which aligns with our own family's values and approach," says John Fellowes, president and CEO of Fellowes Brands. "Over the past few months we have spent time with both Don Heeringa and Bill Bundy to learn the historical culture of Trendway, and we plan to lead this business into its next chapter with a similar spirit to its deep roots—while bringing a greater capabilities and competitiveness to its future efforts."
Trendway, which launched its new Parley Seating Collection at NeoCon this year, plans to focus on the development of architectural products, curated surface material palettes, and simplified customer experiences going forward. The company will continue to operate from Holland, Michigan, under the leadership of Bill Bundy, its current president. "As I approached retirement, my desire was to find a way to ensure the future growth and success of Trendway," says Heeringa. "I take great comfort in knowing that Trendway, along with Fellowes' ownership, will ensure the positive future of the company."
Trendway's Pause Chair and Butterfly Series earned nods as finalists during Interior Design's 2017 HiP Awards at NeoCon, and in 2016 the firm received a Best of Year award nomination for its flow modular seating.
Read more: On the Move: Recent Top Promotions and Hires