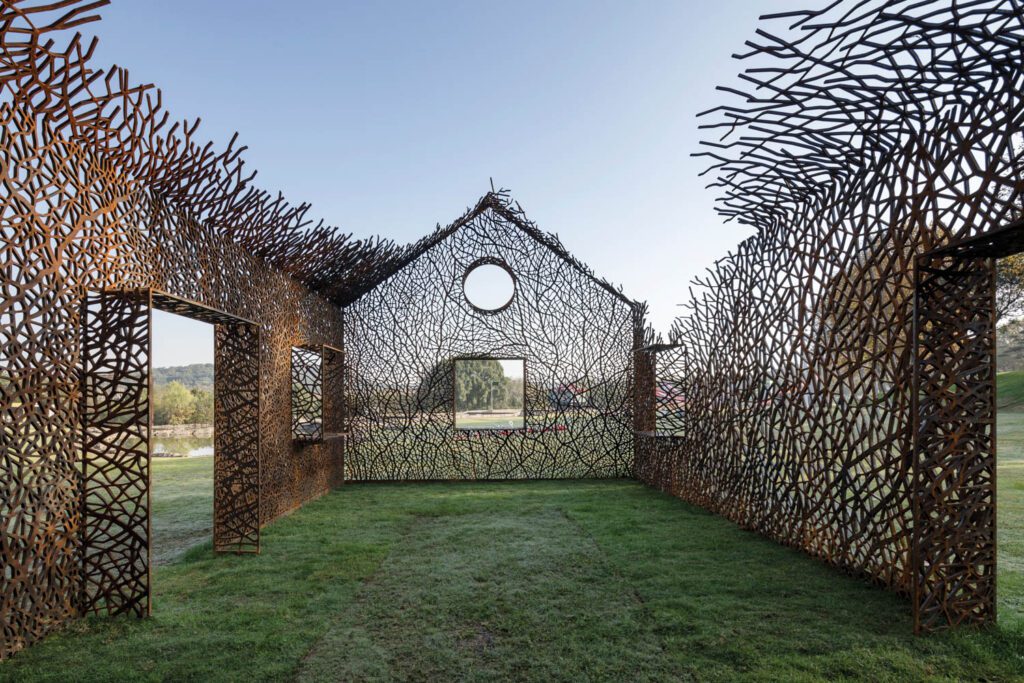 Field Conforming Studio Creates a Sculptural Memorial to Home, Life, and Loss in China
Field Conforming Studio employs weathering steel for a sculptural memorial to home, life, and loss in central China. Take a look at the making of this intricate structure.
Constructing The Vanished House
For The Vanished House, a permanent steel installation in China's Wuhan Shimen­feng Memorial Park, Field Conforming Studio began by translating a sketch of a basic pitched-roof home into a cardboard model scaled 1:10.
On it, founder and chief designer Quanchun Hu, who studied oil painting before earning his master's in architecture, drew an interlaced network of thin lines evocative of ivy vines growing across a facade.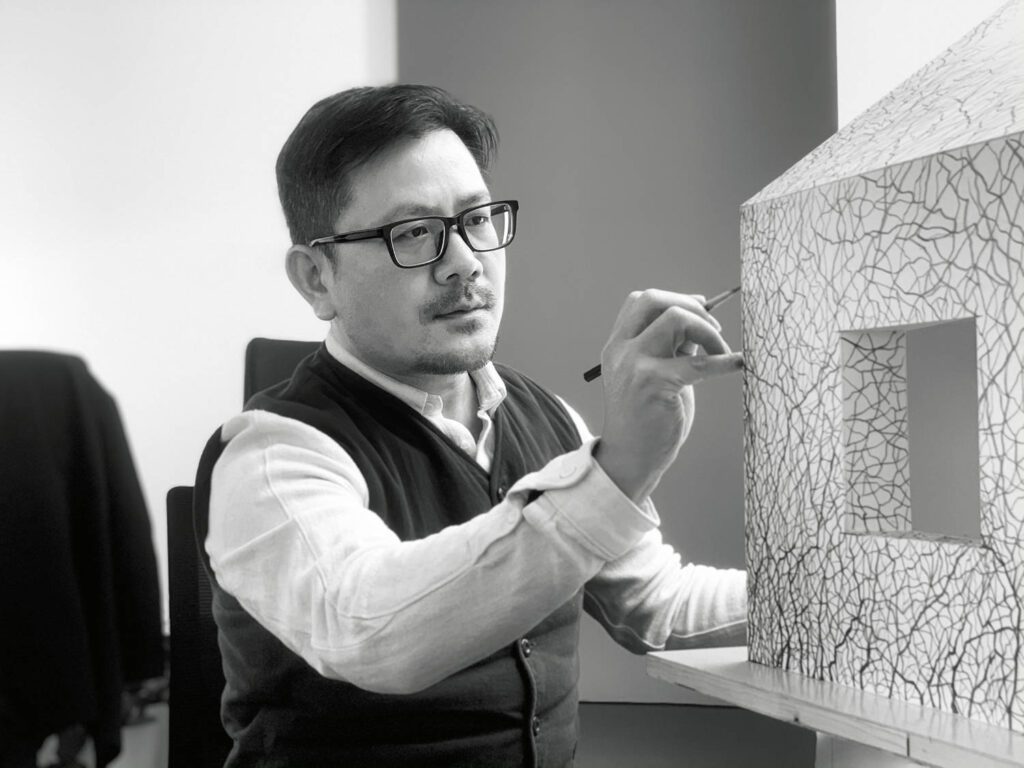 The model was then dismantled, scanned at high resolution, and, using Rhinoceros, turned into vector files that guided the manufacturing of the Cor-Ten structure.
After the plates of ¾-inch-thick steel were laser-cut, a process necessitating multiple machines cutting simultaneously in the factory, support insections and ornamental strips were brought to the site, where they were welded together.
8 installers led by Field Conforming Studio founder and chief designer Quanchun Hu
2,600 square feet
300 hours laser-cutting the Cor-Ten steel
15 days of installation
Field Conforming Studio designed The Vanished House for the second East Lake International Ecological Sculpture Biennale in 2021, but it is sited permanently at the tranquil Wuhan Shimenfeng Memorial Park cemetery.
Cor-Ten steel was chosen for its crimson appearance, which will darken with sun and rain, making the installation increas­ingly prominent, and for its strength, which can support an open-air structure without additional stab­ilization.
Some 30,000 people have visited the work, which is meant to recall a house covered in sprawling ivy and be a symbol of hearth and home.