First-Ever Design Shanghai Event Slated for 2014



Armel Soyer will be exhibiting at Design Shanghai.





Design Shanghai

, the city's first international design event, is set to open in February of 2014.

Shanghai welcomes 10,000 new residents each week as it and other major cities in China rapidly develop both upward and outward. As China's economy grows, it has become the world's largest consumer of luxury goods. Philip Dodd, former broadcaster and founder of the creative industries company

Made in China

, recognized a need for the introduction of global design to China when he approached

Media 10

and the Shanghai Art Fair to partner and organize the show.



Fritz Hansen will be exhibiting at Design Shanghai.



"Shanghai is a global city where traditionally east and west, commerce and culture meet. There can be no better city to stage a major design fair, bringing the best of the world's interior design to a population, both aspirational and sophisticated," said Dodd. "It is in countries such as China, with around 600 million middle-class consumers, that the future and nature of design will be decided. Design Shanghai is the first litmus test for global design in China."

Sponsored by Jaguar Land Rover, the show will be launched in a partnership between Media 10 and Shanghai Art Fair. Media 10 is responsible for many of the major design events in the UK including

100% Design

and

Clerkenwell Design Week

, and the Shanghai Design Fair welcomes 50,000 visitors each year.

Divided among three halls, identified as Contemporary, Classic, and Collectible, Design Shanghai will introduce over 150 international design brands to the Chinese market, most of which have never been previously exhibited or distributed in China. The growing exhibitors list already includes

Cole & Son

,

Ginger & Jagger

,

Se London

,

Pusu Design

,

RBM

,

Fritz Hansen

,

X+Q

,

Magis

,

Loomah

,

Baroncelli

, and

Boss Design

. The entrances to the exhibition, as well as the champagne bar, the pop-up cafe, and other installations throughout the show, will provide opportunities to showcase the work of renowned Chinese and western designers. On the last night of the show, prized artifacts from the Collectibles Hall will be up for auction, attracting art and design collectors from all over the region.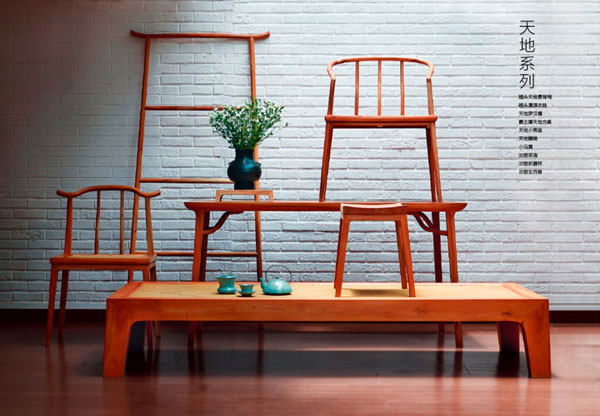 Furniture from Pusu Design who will be exhibiting at Design Shanghai.




"It's very encouraging that Design Shanghai is taking place," says Pearl Lam, the show advisor. "I have been at the forefront of promoting Design in Greater China for the last decade and I'm thrilled to see that the market is finally ready for such an exhibition. It's a big step in terms of people appreciating design and its importance in culture."

Design Shanghai will be held at the newly renovated Shanghai Exhibition Center, boasting 10,000 square feet, from February 27 to March 2, 2014. Forty thousand professionals from across the design industry and across the globe are expected to attend, as are many of China's most affluent consumers.



The Soft Office Collection by Boss Design who will be exhibiting at Design Shanghai.