Friedman Benda Offers Up One-Off Furnishings by Great Architects
The worlds of architecture and furniture are inextricably related—that may be why many of history's greatest architects, such as Jean Prouvé, Oscar Niemeyer, and Zaha Hadid, also lent their prowess to product design. New York gallery Friedman Benda is exploring these commonalities in two concurrent exhibitions, one revisiting mid-century classics and another highlighting contemporary front runners.
Starting at mid-century, furniture dealer Mark McDonald is presenting "Inside the Walls: Architects Design," a survey of seminal furnishings from celebrated architects like Luis Barragán, Marcel Breuer, Frank Gehry, Charlotte Perriand, and Kenzo Tange. Many are unique custom designs for specific commissions, both residential and commercial. Crowning the gallery space are cantilevered light fixtures designed by Frank Lloyd Wright for his 1914 Francis W. Little House in Minnesota. Archival photographs show furnishings in situ.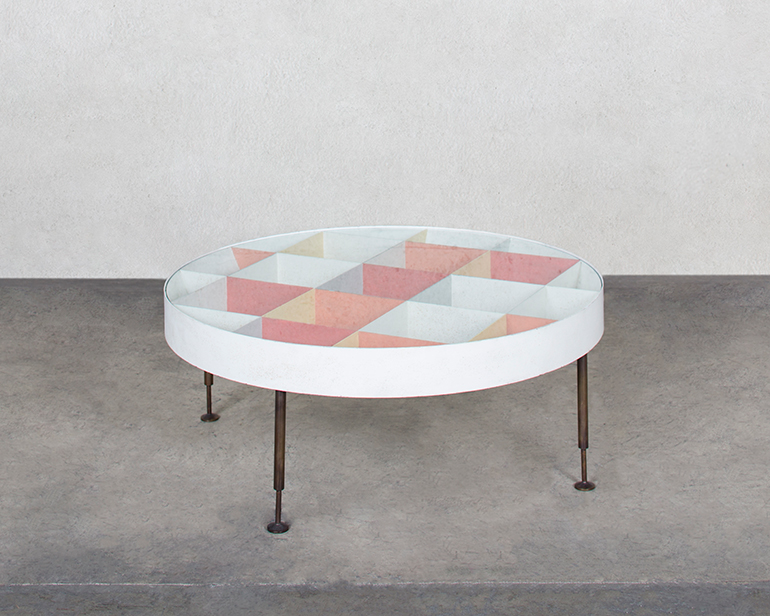 For McDonald, this is a passion project. "My favorite furniture at home are pieces designed by architects," says McDonald, who co-founded New York's Fifty/50 Gallery, renowned for exhibiting the first-ever Eames retrospective. "Unhampered by the constraints of designing for manufacturing and mass-market appeal (or even for comfort), architects are at liberty to imagine something unique, perfectly suited for the function and space."
Juan Garcia Mosqueda has always been drawn to architecture's relationship with furniture. He founded Manhattan gallery Chamber, which championed contemporary independent design for three years. Although he shuttered the space last July, Mosqueda's days as a curator are far from over. "No-Thing" showcases newly commissioned works from nine emerging architectural practices known for pushing boundaries. Through innovative use of materials and form, each piece calls into question our approach to interiors. For example, two rockers by Leong Leong—one in Gneiss stone, the other in perforated stainless steel—upend notions of mass. Objects like these, says Mosqueda, urge us "to take not solely a passive but an active role" at reimagining our relationship with domestic objects.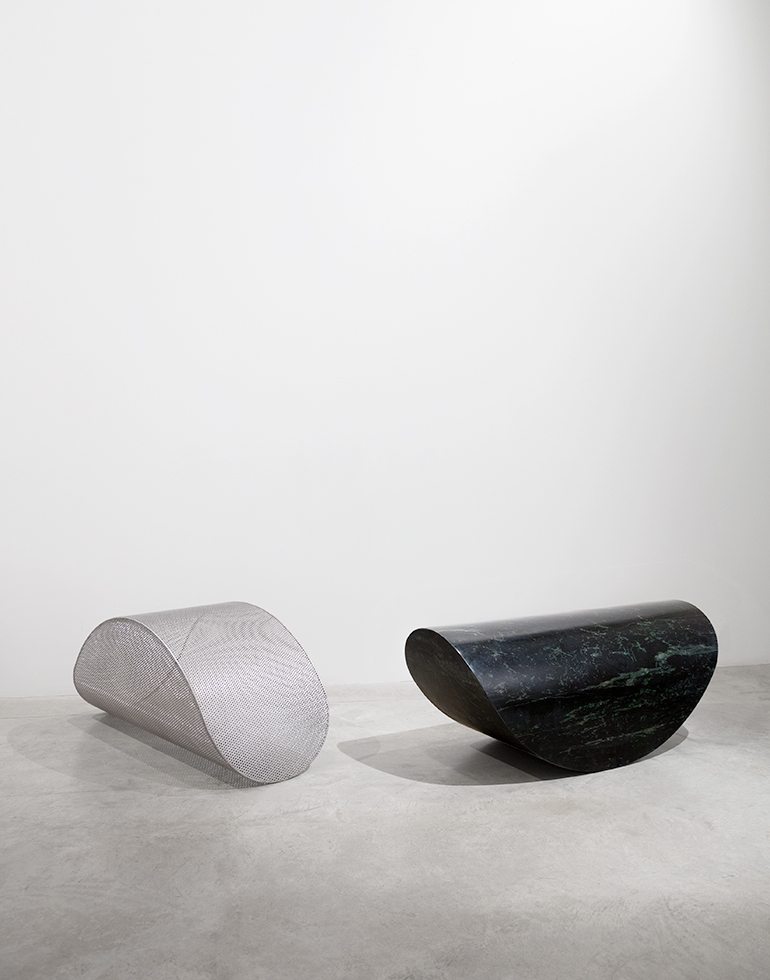 "Inside the Walls: Architects Design" and "No-Thing" both display until February 17. Friedman Benda is located at 515 West 26th Street in New York.