Gerflor USA is the Leader in Original and Innovative Flooring Solutions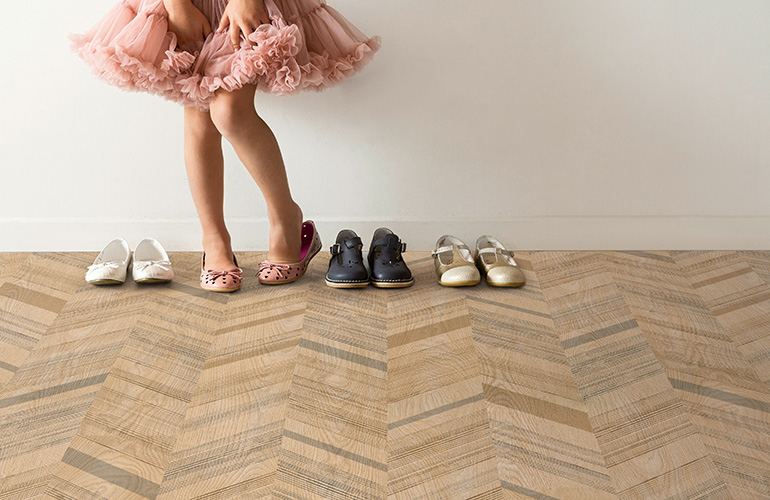 Specifications have been built on Gerflor for over 80 years, starting in 1937 with Mipolam, the original homogeneous resilient sheet flooring. Over the years, Gerflor has continued to lead the industry with original designs and product innovations.
Gerflor recently revamped its Taralay Impression line featuring all original designs. It includes a new wood collection and seven new whimsical patterns that designers can use to realize their visions in any commercial interior space. "We did a refresh of the collection to make it relevant for today's designers, while adding a touch of fantasy that we don't usually see in this resilient sheet flooring category," said Catherine del Vecchio, senior director of marketing for Gerflor USA. "For example, the printed herringbone/fishbone applied over a wood visual modernizes traditional wood looks and can be used on its own or as a statement area in a space.
New original designs have also been created for the Saga2 collection, the first LVT with cork backing for superior acoustic properties. The new designs are inspired by surfaces and materials found in corporate environments such as business blazers, lighting fixtures, furniture and accent pieces. Saga2 is offered in the same size as carpet tiles, and can be used as a substitution for carpet, or for a seamless transition from carpet to tile. The innovations from Gerflor don't end there! Additional original products from Gerflor include the Gerflor Dry-Tex System, the only moisture mitigation system integrated into the backing of the floor; Creation Clic, with original vertical click for LVT; Mipolam Symbioz, the only homogeneous resilient sheet flooring made with a bio-based plasticizer, and more.
In celebration of original design, Gerflor is giving away iconic products from fashion and interior design. Visit www.gerflorusa.com/originals to enter to win and learn more about Gerflor's history of original design and innovations.