Global Furniture Group's Toronto HQ Showcases Sleek Vignettes
Saul Feldberg founded Global Furniture Group with a singular purpose: to build an office chair anyone could afford. Half a century later, the scope has broadened—desks, case goods, systems furniture, storage—yet 100,000 chairs still ship every week. Two years ago, Feldberg handed the reins to his son Joel, who promptly embarked on updating the brand's identity.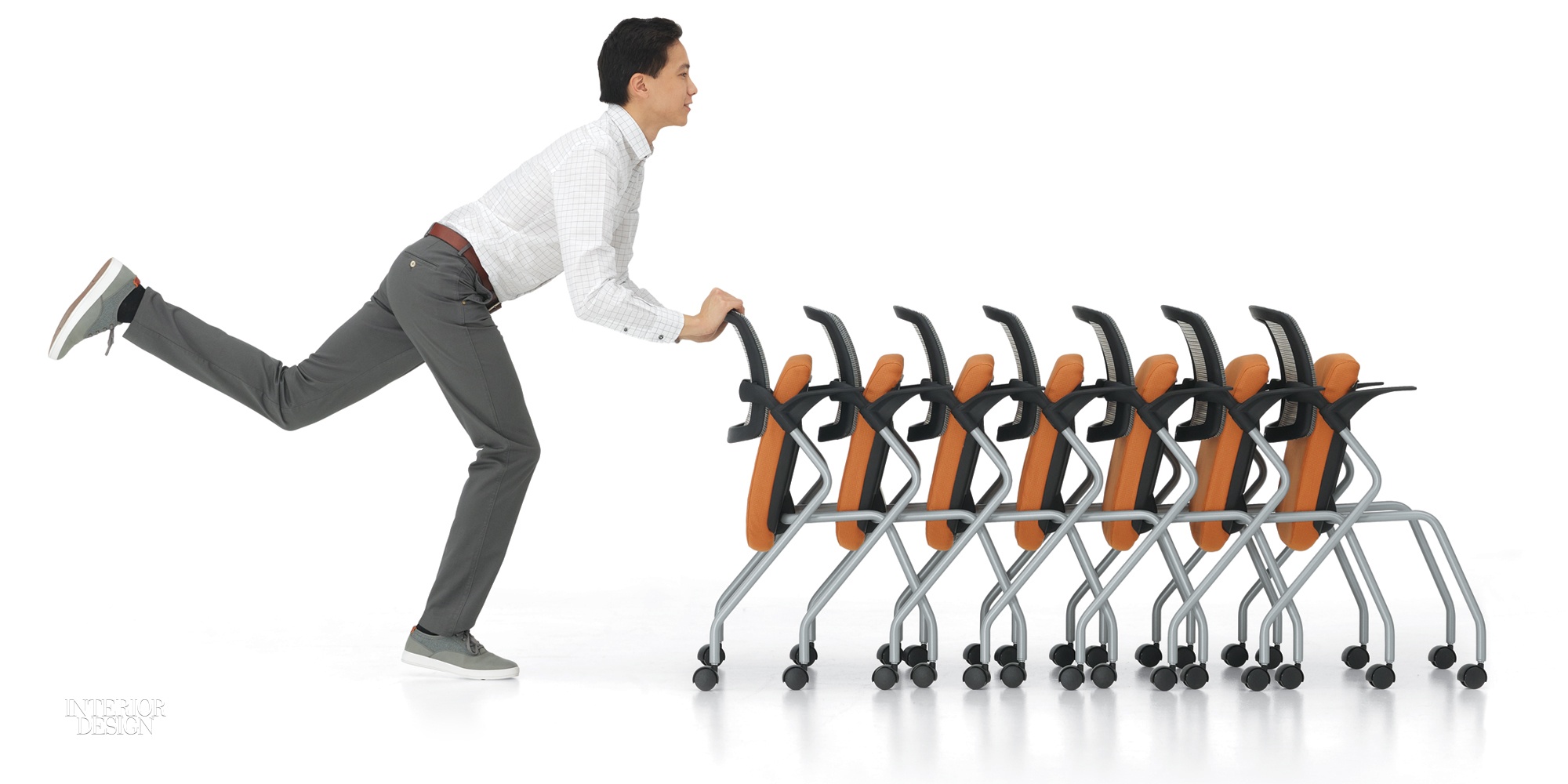 The evolution culminates in a new 40,000-square-foot, two-level showroom at the company's Toronto headquarters. Johnson Chou configured the lower floor to demystify Global's vast assortment through tightly edited vignettes, while the upper floor's prototypical work spaces suggest the goods in context. Woven into the floor plan are lounges, including one bordered by a sweeping wall of walnut, encouraging customers to stop and digest what they've seen. Because after 50 years, there's a lot to contemplate.
> See more from the March 2017 issue of Interior Design