Haworth Reveals New Online Store and App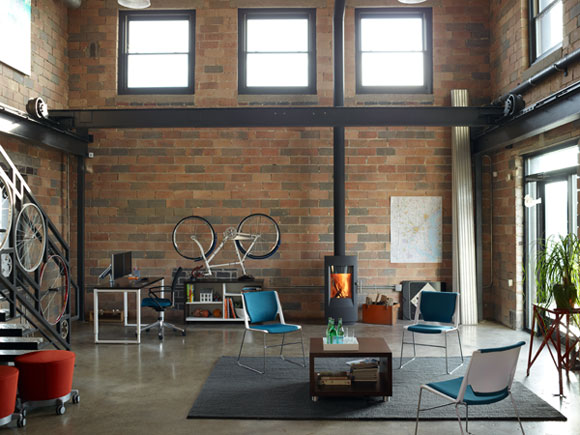 Haworth Very Wire Stackers and a Haworth Collection SEO4 Table. Photo courtesy Haworth.



This month, fans of industry leader

Haworth

can stop window shopping and start Windows (or Mac, or Linux) shopping, as the family-owned and privately-held company launches an online store and iPad app.
The new retail destination,

store.haworth.com

, boasts a fresh, clean layout for a full range of furniture, interior architecture, and technology solutions. "With the online store," says Kurt VanderShuur, corporate brand director, "Haworth brings decades of expertise in design, craftsmanship and ergonomics to dining rooms, home offices, and rooms in between."
Clients can scale, design, and color their spaces using the website's "Help Me Choose" section. Then they can take their choices off the screen and into an augmented reality with their iPad, utilizing a live camera view to visualize products in any environment in real-time.

Haworth Reside Angled Leg table and a Zody Task chair. Photo courtesy Haworth.

"The augmented reality app brings a simple interface to a sophisticated technology and allows customers to use the camera on their iPad to visualize how Haworth furniture will look in their home," says Tom DeBoer, alternative markets manager at Haworth.
For more information, see store.haworth.com, or go bricks-and-mortar at Haworth's global network of 600 dealers in over 120 countries.

Haworth Store 4 Reside Straight Leg table and Candor Wood Seating. Photo courtesy Haworth.