Haworth to Acquire 58.6 Stake in Poltrona Frau Group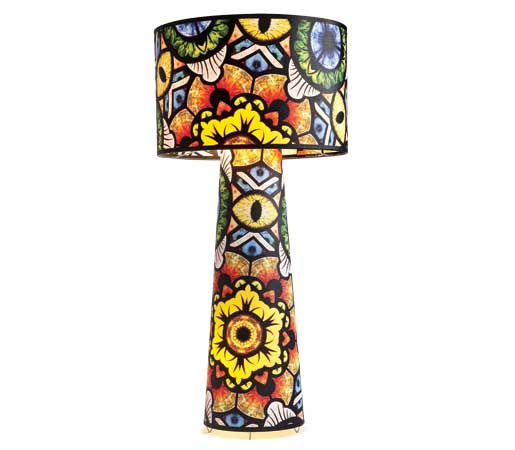 Eye Shadow Light by Marcel Wanders for Cappellini.



Michigan-based

Haworth

, worldwide leader in the design and manufacture of sustainable workplaces, plans to acquire 58.6 percent stake in Italy's

Poltrona Frau Group

. Following the completion of the $270-million deal in late April of 2014, Haworth will acquire major stakes in Italian design brands including

Cappellini

,

Cassina

and

Alias

, as well as a huge back-catalogue of iconic products by leading designers.

Haworth was founded in 1948 by the Haworth family and has since become globally recognized for their movable walls, systems, chairs, floating floors and communication technologies. Currently, Haworth employs approximately 6,000 and has over 600 dealers worldwide. In 2013, the company recorded 1.4 billion dollars in revenue.

Franco Bianchi, CEO of Haworth, says: "The transaction is made possible thanks to the strong relationship we have developed with Poltrona Frau Group's shareholders, their excellent job in the last 10 years, the important results that the management has been able to achieve and the quality of the people we've been given the chance to know. We are highly motivated to continue to develop the extraordinary course that Charme started back in 2003, maintaining and enhancing the Italian tradition of design and innovation that has been characterizing this group for over 100 years."

Since 1912, Poltrona Frau has been specializing in high-quality leather seating for both interiors and automobiles. Today, the manufacturer has 70 own-brand stores around the world and operates in 65 countries.

Franco Moschini, president of Poltrona Frau and controlling shareholder of Moschini S.r.l., adds, "This is the crowning achievement of this extraordinary year in which I conclude my first 50 years as president by signing an agreement with another great family of entrepreneurs, in respect of those founding principles that have always characterized our great company."