IIDA New York Announces Partnership with Equity Council and Upcoming Panel Discussion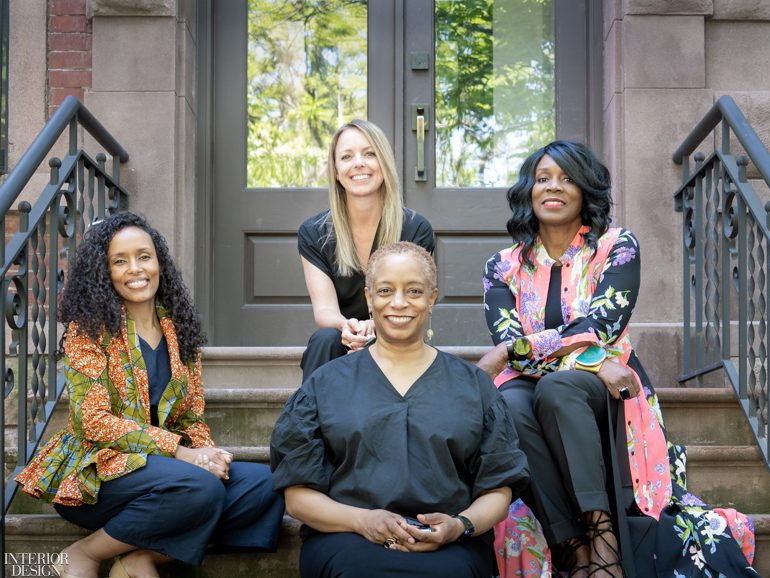 The International Interior Design Association's New York Chapter recently announced its partnership with Equity Council, a platform created in 2020 to foster engagement and accountability toward meaningful change in the design industry. Founded by four women, Equity Council aims to create a more equitable and just industry by focusing on cultures of inclusion, racial diversity, education, and communication in the workplace.
To start, the group established The Design Industry Pledge, a cross-sector agreement that outlines actionable goals and offers a means of measuring progress with an assessment created by Racial Equity Partners. The open Pledge, tailored to the A&D community, serves as a catalyst for boutique firms and international manufacturers alike to have open conversations about racial equity. IIDA NY also will host a virtual roundtable with the founding Equity Council members—Yetta Banks, former VP of design and construction at VIACOM; Hana Getachew, creative director at Bolé Road Textiles; Erin Ruby, IIDA NY president and founder of Erin Ruby Design, LLC; and Elsie St. Léger, IIDA NY president-elect and assistant project manager, interiors at NYU Langone Health—on June 22 to commemorate the new relationship, joined by Kavita Singh Gilchrist and Jeff Olivet of Racial Equity Partners and moderated by Alethea Cheng Fitzpatrick of Co-Creating Inclusion.
"We believe it is imperative that the design industry engages in focused work to address inequities for all people with specific attention to those who are underrepresented," Equity Council founders said in a joint statement. They, along with IIDA NY, invite companies throughout the design industry to join in the mission of correcting disparities in justice, equity, diversity, and inclusion. To learn more and reserve tickets to the June 22 virtual panel, go here.