Illusion Profusion: Trippy Furniture and Accessories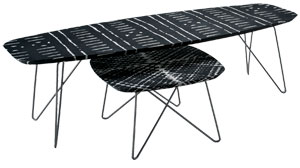 1. Ink Rhombus and Line tables with resin-printed fabric tops and varnished steel legs in black by

Zanotta

.
2. Encore4 rug in handwoven paper yarn and cotton in gray by

Hanna Korvela

.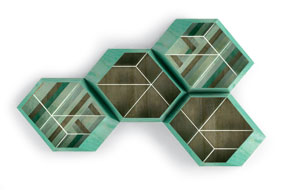 3. Earthquake 5.9 bookcase in marble by

Budri

.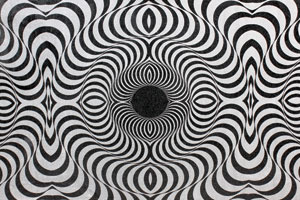 4. Nero Assoluto tile in marble in Stargate by

Antolini Luigi & C.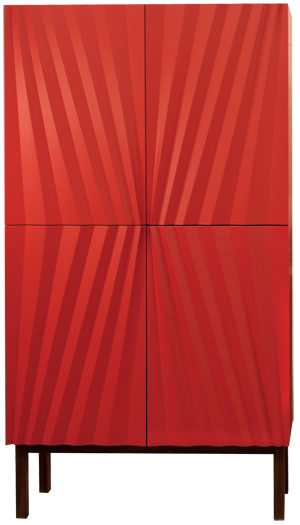 5. Sapphire cabinet in MDF in red with oak base by

Olby

.

6. Clara vase in hand-painted ceramic by

Bosa

.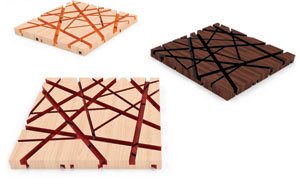 7. Komorebi trivets in ash and walnut in red, black, and orange by

Valsecchi

.

8. Shine vases in plastic by

Kartell

.