Interface Taps Jay Gould As President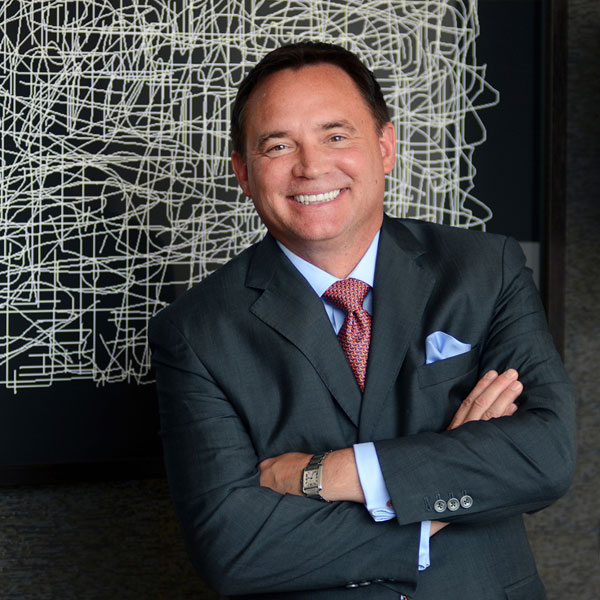 Interface has appointed its Chief Operating Officer, Jay Gould, as company president. Gould joined the world's largest modular-carpet manufacturing company in 2015, and in the time since he's oversaw global operations, marketing, and organizational development for the Atlanta-based firm. In his new role as president, Gould will be responsible for leading the sustainable brand into the future.
"In my first year at Interface, I presented a strategic plan to complete Mission Zero," Gould says. "Our mission is to have zero impact on the environment."
Interface, which also owns the brand FLOR, has been a leader in the A&D community's sustainability movement since 1994, when founder Ray Anderson shifted the focus of the company to sustainability with the goal to achieve a zero environmental footprint by 2020. In the years since, the company has decreased its greenhouse-gas emissions by 73 percent per unit of production since 1996 and it obtains nearly half of its energy from renewable sources.
"Making carpet is a dirty industry, and if people in the future find out how carpet is made, we should all be put in jail," he says. "But over time Interface has made such a difference in the world, such as developing a sustainability course for Harvard Business School. The impact we make on our world is so important to the future."
Before joining Interface, Gould served as CEO of American Standard Brands. Prior to that he's held senior-executive positions at Newell Rubbermaid, The Campbell Soup Company, The Coca-Cola Company, and General Mills.