Interior Design Announces Virtual Re:Source and Roundtable Events
Public gatherings may be on hold in much of the world, but Interior Design just released a packed schedule of virtual events to ensure you stay connected to friends and colleagues this spring. Now Re:Source—Interior Design's targeted specifier event spotlighting industry trends—and signature Roundtable discussions will be offered in a web-based format.
New dates for both events will be added on a continuous basis, so keep an eye out for additions to the schedule below. In the meantime, we invite you to submit an application for the Virtual Re:Source and/or Virtual Roundtable(s) of your choice. Please note: applications are rolling and submitting one does not guarantee a formal invitation given that space is limited.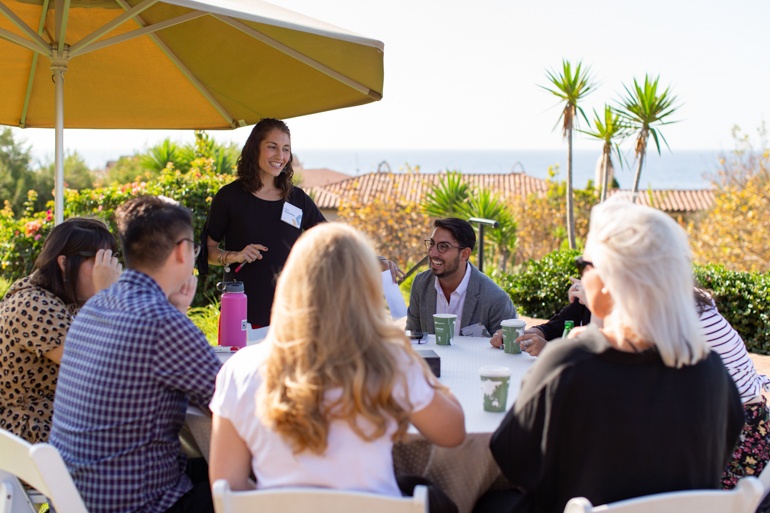 Virtual Re:Source
Join top manufacturers for an afternoon of relationship-building meetings, conversation with an Interior Design editor, and inspiring programming on the latest innovations and trends impacting the design industry today, featuring virtual matchmaking sessions to learn about key products.
What makes me a good fit to attend a virtual re:Source?
-You're a designer who's actively looking for new sources for your projects
-You're responsible for specifying items for your firm
-You have at least 3 years of experience in the industry
-You're working on large-scale projects with completion dates in 2020 or beyond
Upcoming dates:
May 20 (3-5:30 p.m. EST)
June 17 (3-5:30 p.m. EST)
Virtual Roundtables:
Join an intimate group of designers and manufacturers, plus a moderator from Interior Design, for thought-provoking dialogue from the comfort of your home office, via Zoom. Each sector-specific roundtable will allow participants to exchange ideas, learn about the challenges facing the design community, and hear how others are navigating the current uncertain landscape.
Upcoming dates:
June 2 – Health + Wellness Roundtable
June 9 – NeoCon Health + Wellness Roundtable
June 11 – NeoCon Health + Wellness Roundtable
June 16 – NeoCon Workplace Roundtable
June 18 – NeoCon Workplace Roundtable
The Interior Design team looks forward to connecting with you on screen!
Read next: Interior Design Welcomes Manufacturers and Designers to Terranea for Re:Source 2019