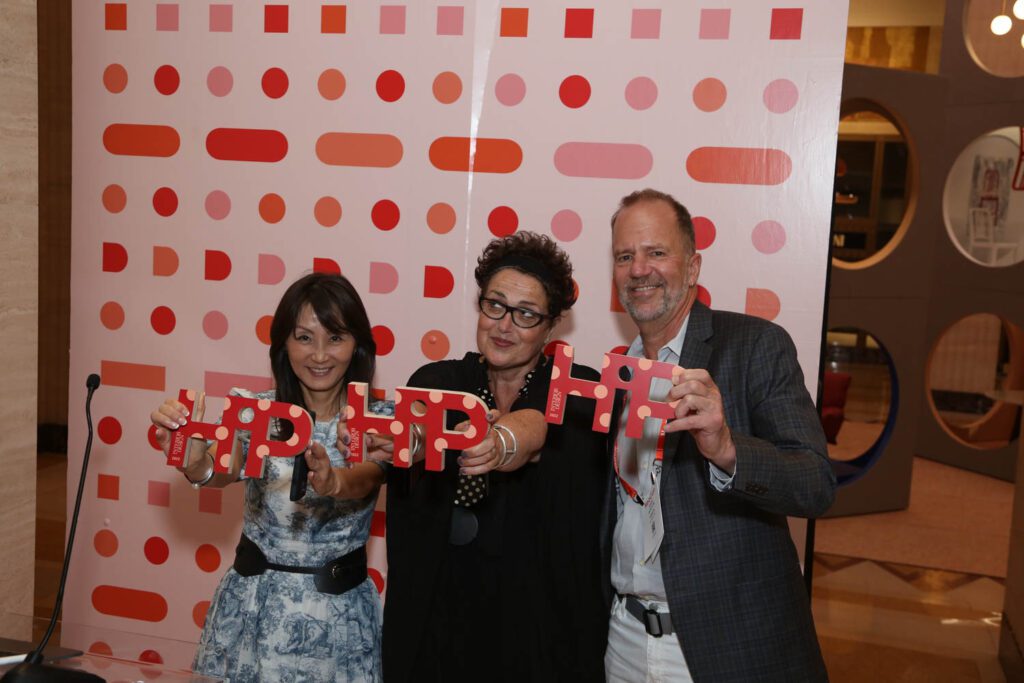 Interior Design Hosts 9th Annual HiP Awards at theMART in Chicago
More than 250 design luminaries gathered at theMART in Chicago Sunday night for Interior Design's ninth annual HiP Awards ceremony, marking the start of NeoCon. As the night got underway, the well-heeled group of designers, creatives, and manufacturers mingled with cocktails in hand—most after a two-year hiatus—before snagging a seat on the steps at Marshall's Landing for the ceremony.  
As editor in chief Cindy Allen took to the stage, the crowd offered a communal cheer, setting a celebratory tone for the evening. "Are you happy?" Allen asked, speaking above the hum of applause. "Because I'm so happy to be here!" Then she unveiled one winner after the next.
This year's Product winners reflect an extensive range of industry talent, from carpeting that draws on hypnotic desert hues to a sleek outdoor shower that fits in just about anywhere, highlighting the importance of sustainability and innovation. As for HiP People winners, Allen offered ceremony attendees a glimpse into the narratives that shaped their distinguished careers—noting that each story is nothing short of impressive. "I'm honored to be recognized for sustainability efforts," says HiP Rising Star for Sustainability Jane Hallinan, interior design at Perkins Eastman. "Material health is so important and I hope to continue encouraging others to prioritize specifying for the environment."
Spirits remained high throughout the evening as attendees embraced the opportunity to catch up with friends and colleagues, including a few in town from overseas. "It's so great to be back at NeoCon, there's a whole new energy," says HiP Rising Star Madison George, interior designer at Huntsman Architectural Group. "It feels different and really fresh."
"It's surreal," adds HiP Hospitality Leader Dan Mazzarini, principal and creative director of BHDM Design. "NeoCon and these awards feel like the celebration that is our industry—they're so emblematic." We couldn't have said it better ourselves.
Take a look at the winner's gallery and catch a glimpse of event highlights below.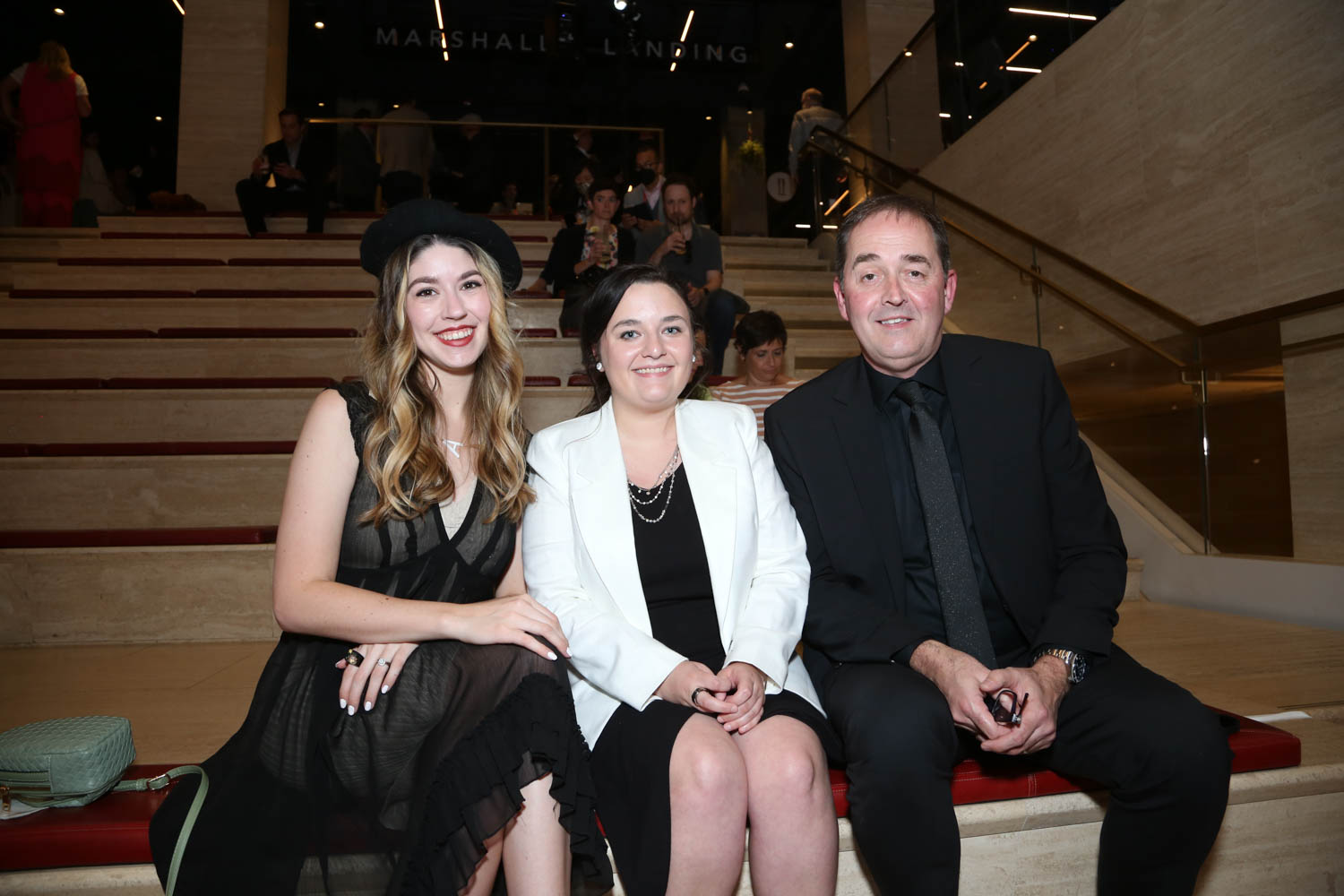 The HiP Awards ceremony also was live-streamed on DesignTV by SANDOW. In case you missed it, be sure to check out the replay here.
A special thank you to our sponsors: Andreu World, Arcadia Contract, Encore, Davis Furniture, Formica, Haworth, Innovant, Interface, JANUS et Cie, Keilhauer, Mannington Commercial, Mohawk Group, Shaw Contract, Turf, VS America.