Interior Design Names 2015 Hall of Fame Inductees
Today

Interior Design

reveals the honorees of its upcoming

31st annual Hall of Fame (HoF) Awards

. Selected by

Interior Design

editor in chief, Cindy Allen, and a nomination committee of previous HoF members, this year's inductees are

John Cetra

and

Nancy J. Ruddy

of

CetraRuddy

;

Peter Ippolito

and

Gunter Fleitz

of

Ippolito Fleitz Group—Identity Architects

;

Primo Orpilla

and

Verda Alexander

of

Studio O+A

; and

Roger P. Thomas

of Wynn Design and Development. Share the news with #IDhalloffame.

Hosted by Allen and Carol Cisco,

Interior Design

publisher, the 31st HoF gala will take place at The Waldorf Astoria New York on Wednesday, December 2.

"The Hall of Fame honors architects, interior designers, and industry luminaries whose talent, vision, and dedication contribute to the progression of the positive impact of design everywhere," says Allen, "This year we explore collaboration in its most intimate form—partnership—business and creative soul mates whose collective work enhances the lives of their clients, our community, and our design world."

Proceeds from the event will benefit the

Council for Interior Design Accreditation

and

The Alpha Workshops

through a donor-designated grant by

DIFFA: Design Industries Foundation Fighting AIDS

. Seats for the event can be purchased through Regina Freedman at 917-934-2835 or

[email protected]

.

About the Inductees:



John Cetra and Nancy J. Ruddy of CetraRuddy

John Cetra and Nancy Ruddy co-founded the New York-based CetraRuddy on the principle that architecture should engage the urban fabric while enriching the human spirit. Through his practice, Cetra has experienced the interrelationship of architecture, urban design, and planning. He is a recognized industry leader in tall building technologies, historic building and analytic site development. Ruddy has led CetraRuddy in the successful completion of complex projects for commercial and institutional clients. She has directed the program development and strategic planning for over 20.5 million square feet of projects. CetraRuddy's work is about "home" whether they design a residence, a place of worship, hospitality space, or learning environment.


Peter Ippolito and Gunter Fleitz of Ippolito Fleitz Group—Identity Architects




Ippolito Fleitz Group—Identity Architects is a multidisciplinary, internationally operating design studio based in Stuttgart. Currently, the firm presents itself as a creative unit of 40 designers, covering a wide field of design, from strategy to architecture, interiors, products, graphics and landscape architecture, each contributing specific skills to the alternating, project-oriented team formations. Their projects have won over 200 renowned international and national awards.



Verda Alexander and

Primo Orpilla of Studio O+A


For nearly 25 years Studio O+A has created environments that have changed how work and workplace are defined. Orpilla and Alexander understood early that every company's working culture is unique to its history and to the people who represent it. Their long roster of internationally recognized clients—from Levi Strauss to Nike, Microsoft to Facebook, Cisco to Uber—attests to their ability to translate the culture into physical space. O+A's expansive, open-plan offices have become a signature look for some of the country's most forward-thinking tech innovators.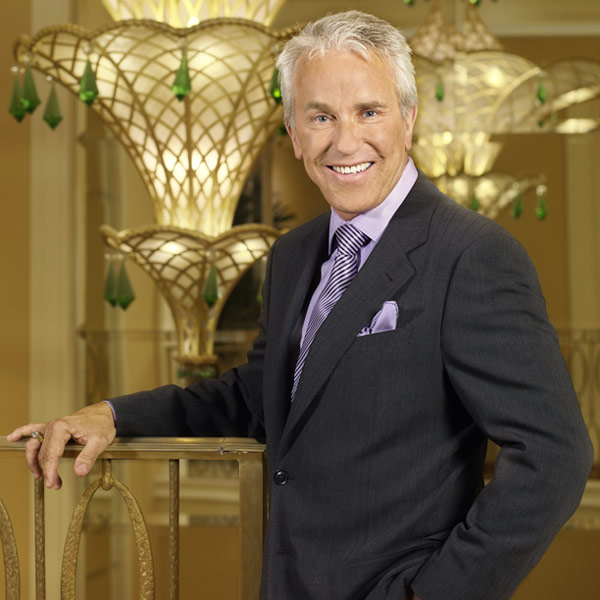 Roger P. Thomas of Wynn Design and Development


Roger P. Thomas' story begins in Las Vegas, but continues around the world. The head of design for Wynn Hotels and Resorts, he is the creator of world famous interiors for the company's hotels in U.S. and China. For 20 years, Thomas designed the interiors of the most important Las Vegas properties. While a recognized leader in interior design for the hospitality industry, Thomas has also designed corporate offices and aircraft interiors, as well as the private residences. A successful product designer, the Roger Thomas Collection includes signature designs and products for home furnishings, wallcoverings, leathers, accessories, textiles, carpets, and jewelry. An avid supporter of the arts, Thomas founded the Bank of America Nevada Fine Art Collection. He has taken an active role in the arts and architecture of the city, county and state throughout his professional career.