Interior Design's Cindy Allen Speaks with Peter Ippolito on Instagram Live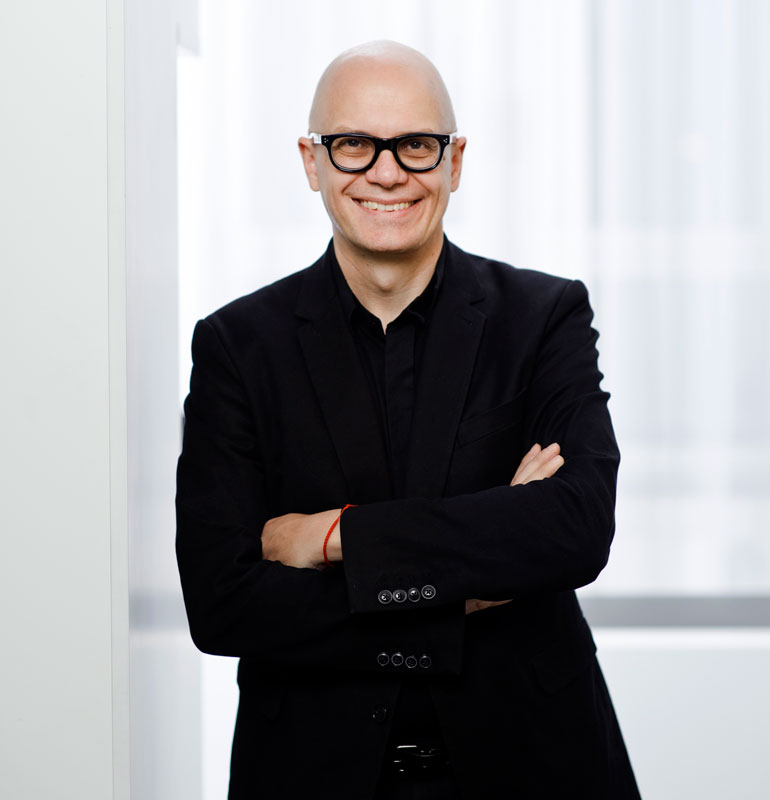 Interior Design's Instagram live chats hosted by Editor in Chief Cindy Allen are in full swing. Earlier today, Allen talked with Peter Ippolito—our December issue cover star. Originally trained as an architect, Ippolito—cofounder and managing partner at Ippolito Fleitz Group, which has offices worldwide—is as busy as ever. He joined Allen from his historic apartment in Stuttgart, Germany, offering viewers a glimpse of his black and white patterned ceiling.
The banter that ensued between Allen and Ippolito provided a hopeful outlook for the future. Given that Ippolito Fleitz Group has an office in Shanghai, China, the designer had experience transitioning his team there into a remote working environment early on in the spread of COVID-19, which helped prepare his team in Germany for the same transition albeit a bit later. In fact, around the time Germany enforced strict health precautions, the firm's Shanghai office re-opened with an energized team ready to make up for lost time. Ippolito remarked that he plans to continue to do projects around the world and loves the challenge of working with a team in different locations.
Speaking to the differences between the work culture in China versus Germany, Ippolito noted that China's is faster-paced, but he observed an incredible sense of solidarity in his firm's German studio by virtue of everyone going through this rapid workplace change together. Prioritizing communication from document sharing to the little chats that happen everyday at the office, Microsoft Teams has been his studio's saving grace.
While he noted that it's increasingly challenging to stay inside with the arrival of Spring in Stuttgart, Ippolito encouraged everyone to "change the narrative; to not complain about the situation." For Ippolito, this pause in travel has allowed him to enjoy time in his home and work on his upcoming projects.
Up next, Allen talks to designer, artist, and all around creative Ayse Birsel at 2:00 p.m. EST on Instagram.
Read next: Interior Design's Cindy Allen Chats with Designer Patrick Jouin via Instagram Live