Interior Design Shares Workplace Design Trends at Poppin's D.C. Showroom
More than 50 designers and architects joined Interior Design's Managing Director Helene Oberman last night for a discussion of the latest workplace design trends at the Poppin showroom in Washington, D.C. Guests and Poppin executives gathered in the chic space for the event, mingling amid the workplace design brand's colorful collections with wine and beer in hand.
Oberman kicked off her presentation with insights from Interior Design's Top 100 Giants survey, noting that the Giants left a significant footprint—finishing 1.2 billion square feet from 70,000 projects last year. Of interest to manufacturers, this means they specified $85 billion dollars in furniture, fixtures, and construction projects. And it's no secret the workplace remains in a state of flux, from a design perspective.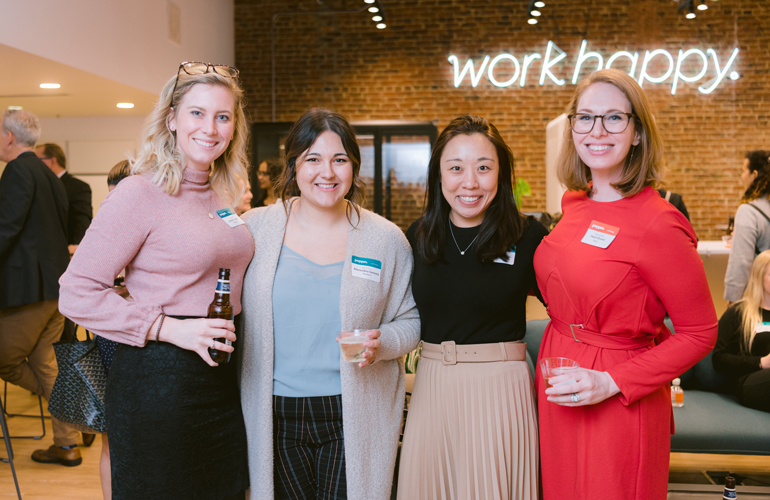 As lines blur between work and play, the same is happening across design sectors—cue the term: resimercial. According to ThinkLab's research: the resimercial trend is not merely a trend, but a new way to view the entire office environment of the future, especially as employees look to make their working atmosphere an extension of their home environment.
Throughout the presentation, Oberman noted influential design concepts such as: enhancing company culture; designing for multi-generational environments; an increasing interest in co-working spaces; maintaining a building's original character; prioritizing health, wellness, and biophilic design initiatives; creating more fluid spaces; offering acoustical control; and integrating the latest technologies.
The takeaway? Every design element, including technology, should benefit the human experience, especially in the workplace where retaining talent is paramount.
>Keep scrolling for more images from the event.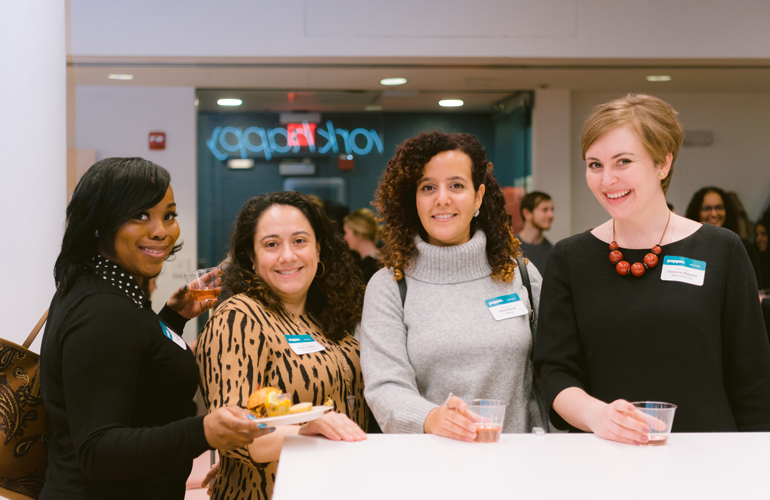 Read more: Interior Design and Poppin Host Workplace Design Roundtable in Santa Monica