Interior Design Teams With ASID For GO PRO/NYC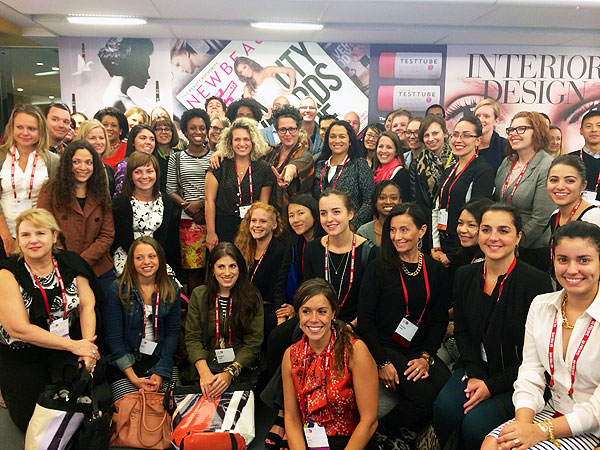 Editor in chief Cindy Allen in a sea of emerging designers from ASID GO PRO/NYC.











As part of the

American Society of Interior Designers (ASID)

's fourth annual

GO PRO/NYC

event on September 18–19, 2014

, Interior Design

hosted over 100 emerging design professionals last week at the magazine's own office at

SANDOW global headquarters

in New York.

After a few inspiring words from Cindy Allen, editor in chief of

Interior Design

, and Randy Fiser, CEO of ASID, participants split into smaller groups and enjoyed tours of sister-brand

Material ConneXion

's vast materials library next door, followed by talks from Mark Strauss, president of

Interior Design

, on

the magazine's annual Universe Study

, and from Material ConneXion's Dr. Andrew Dent, who spoke on the innovation and materials of the future.

Concurrently, the magazine's deputy editor, Annie Block, and managing editor, Helene Oberman, offered insight into the publications resources for emerging designers, citing the value of editorial features in designers' portfolios, the benefits of exposure, and the networking value of the magazine's aggressive events programming, which has experienced huge growth in recent years. In fact, just

last week

Interior Design

launched its first-ever Young Designers Network series

, targeting emerging designers with less than seven years of experience. The energy from both events is still palpable—thank you to all attendees!



Shavonne Maclin, Sarah Marek, Dr. Andrew Dent of Material ConneXion, Danielle Nuss, and Eric Mauer.