Jasper Group, Jofco Expected to Merge by 2013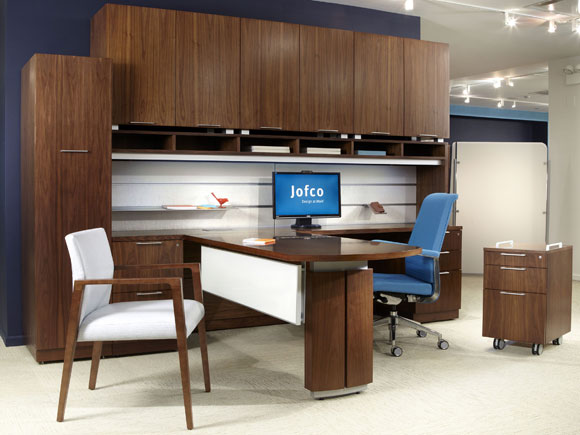 Jofco's showroom at NeoCon 2012 in Chicago. Photo courtesy of Jofco.




Jasper Group

has announced plans to acquire a fourth company, office furniture manufacturer

Jofco

, by early next year. Jasper is a consolidated corporation currently comprised of three primary brands:

JSI

, furniture for business interiors;

Community

, furniture for public spaces; and

Klem

, furniture for hospitality.
The formal agreement to merge is pending up to three months of a due diligence period to develop a plan of action. Both Jasper, Indiana-based companies hope to complete the planning process by the end of 2012 and initiate the transition in early 2013.
Within its new infrastructure, the Jofco brand will continue its own sales team, field sales representatives, and customer service as part of the Jasper Group organization. Combined, the two companies boast 173 years of experience in the furniture industry.
"Jofco enjoys a strong reputation as a high quality manufacturer, whose employees are craftsmen who produce great products," says Mike Elliott, president of Jasper Group. "Jasper Group is excited about the opportunities this merger will provide for each company, as well as their customers and employees."
"The strengths that both Jofco and Jasper Group bring to the merger are a result of a furniture manufacturing tradition made better by improvements over the generations by area artisans," adds Bill Rubino, president and CEO of Jofco. "The combination of the two firms will provide customers a well grounded and financially secure source for a wide array of furniture solutions. The future is bright and the traditions continue."