Jed Johnson: 1996 Hall of Fame Inductee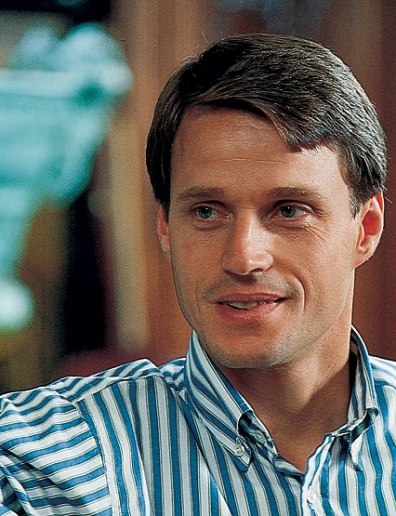 Photo courtesy of www.architecturaldigest.com.



In his short lifetime, Jed Johnson achieved immortality through his work. The crash of Trans World Airlines Flight 800 ended Johnson's life at the age of only 47, but his spirit lives on in his stunning legacy of interior design.
His work, of course, was never intended to stun in a showbiz sort of way, though at times it clearly had that effect on people. As a fledgling film maker in Andy Warhol's Factory, Johnson took his first giant step as a New York designer when he found, decorated and briefly lived in a townhouse for Warhol on East 66th Street in Manhattan.

The transition from film to design made sense, considering Johnson's gift for composing rooms that rival classic Hollywood movie sets in all their quiet grandeur. That's not to say his work was ever nostalgic. The apartment he shared with his partner, architect Alan Wanzenberg, represents the designer's wholly modern gift for mixing furnishings that span all styles and periods. Together, Johnson and Wanzenberg have carefully and elegantly assembled pieces by Sir Edwin Lutyens, Gustav Stickley, Charles Voysey, Louis Millet and Warhol; and yet what prevails is a sense of warm, grounded rigor and humility of Arts and Crafts design.

Johnson always managed to achieve that sense of warmth and humility with objects that, in the hands of designers known for less restraints, are often reduced to stagey props in a miasma of clutter: what Johnson edited out was as powerful as what he chose to include. The most mature manifestation of his discipline might very well be a Fifth Avenue apartment that he quietly ennobled with a suite of French Art Deco furniture. Johnson emboldened the mix of paintings by Klee, Legaer, Miro and Picasso, muted it all with a palette of natural colors and materials and left the owners with plenty of space to breathe.

But those of us who knew him, either personally or through his work, can breathe a deep sigh of mourning for the loss of both a great talent at the prime of his career and, according to his confidantes, a rare friend. Occasionally, though, the feeling of sadness will be mitigated by the inspiration we derive from all he left behind.

<<Back to All Hall of Fame Members