Joseph Walsh Shares Insights into the Art of Craft at Penn1
For Joseph Walsh, crafting furniture goes behind mastering skills or material knowledge. Rather, he approaches his work like a choreographer, creating pieces that make it nearly impossible to look away. Magnus V, a wood sculpture created by Walsh in 2018, is one such example. Resembling a giant dancing ribbon that appears in motion while balanced on a slight curve at its base, Magnus V is described as "a drawing in air"—it's also a feat of craft.
The ability to create pieces that move people and ignite the senses through handmade processes is what brought a crowd of architects and designers to Penn1 in Manhattan March 30 for "Makers by Design," a conversation hosted by editor in chief Cindy Allen. "I knew we'd have a packed house," Allen said, kicking off the event, which also included the U.S. premier of MAKING IN / TIME 2022—a documentary about Walsh's MAKING IN seminar for craftspeople hosted in his native Ireland. "Artists and craftspeople are our juice—they make our projects come to life."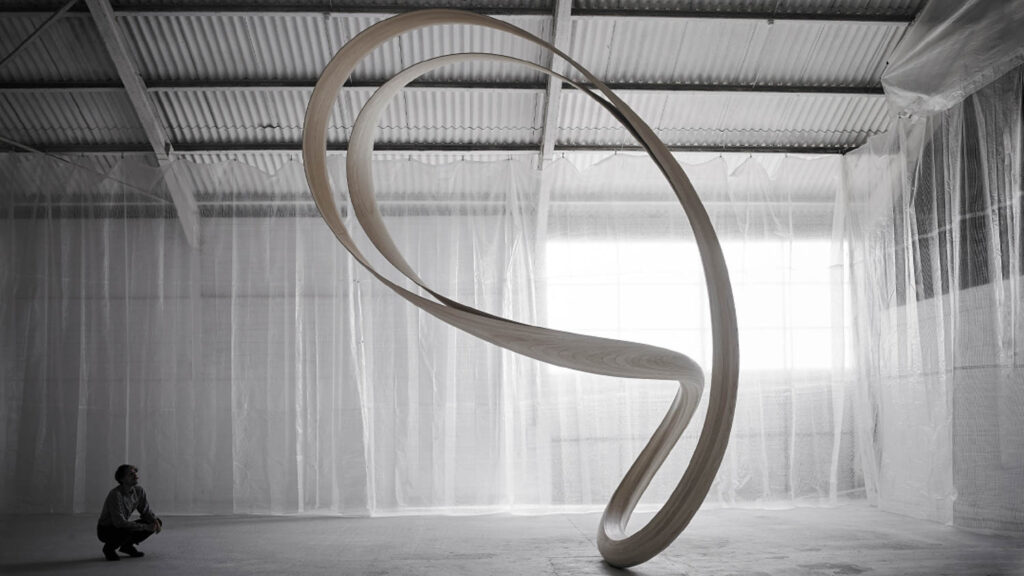 Walsh along with Niall Gaffney, CEO of IPUT and founding corporate partner of MAKING IN, Peter Lane, ceramic artist; Mira Nakashima, architect and furniture maker; and Billie Tsien, cofounder of Tod Williams Billie Tsien, joined Allen to share insights into their work, stressing the importance of authenticity. Each panelist participated in Walsh's 2022 MAKING IN event, making cameos in the documentary. "We're trying to get behind the passion of great architects and great designers," Gaffney said, speaking to the impact of MAKING IN, established in 2017.
But Walsh's career, like that of many, started from humble beginnings. Years ago, a formative letter from Jack Lenor Larsen changed his approach to craft. "He told me, 'even a blind man should be able to appreciate your work,'" shared Walsh. "So I took a piece of wood and carved it again, and took off the edges to create more fluidity." Lenor Larsen encouraged Walsh to find his own expression—stretching beyond skill. "It was a real watershed moment of changing my approach to material: Thinking of timber as a tree and how a tree responds to environments, to seasons, to an insect eating it, and trying to bring the life of a tree into a finished piece," he said.
Nakashima, who grew up watching her father George create furnishings from wood scraps, also captures the raw beauty of nature in her work. "Unlike Joseph, we cut our curves—we don't bend them," she joked while mentioning a few signature pieces, such as a table made from a redwood tree that spans eight feet in diameter. Following in the footsteps of her father, who wrote "Soul of a Tree: A Master Woodworkers Reflections" in the early 1980s, Mira allows the material to reveal itself to her. The Aryln table, which features a redwood root burl top and walnut base, marks the transition between generations—each aspiring to create more peace in the world through art.
For Lane, who creates sculptural forms from clay, collaboration also is an important element of craft. "As soon as your work reaches a certain scale, you can't do it by yourself anymore," he said. "I'm so inspired by Joseph who creates his own work and shares the spirit of making with larger world." The most exciting moment of Lane's career currently is underway. "Someone made a chocolate piece of my sculpture and I'm going to Paris next month for a taste test," he gushed. Edible art.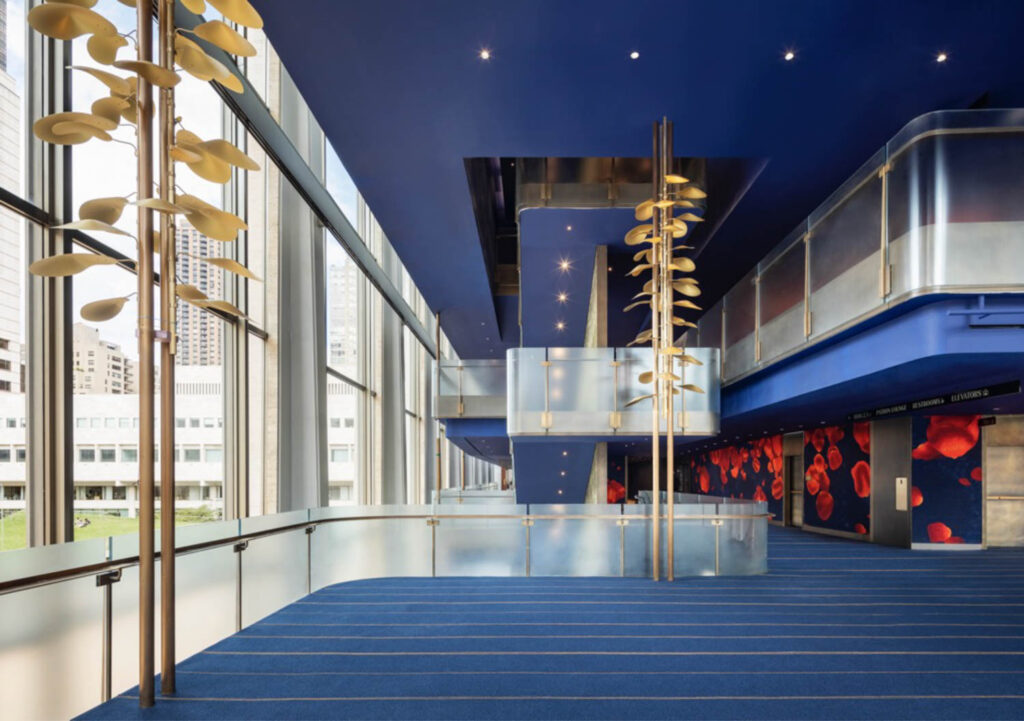 Nature also guides Tsien, who created an ethereal installation for the New York Philharmonic. "We used makers to develop a motif of falling rose petals," Tsien said. "There are no repeats and continuous panels wrap the auditorium." The seats also are upholstered in patterns of petals, as if they had indeed dropped from above. Even the blue run of the mill carpet underfoot features a hand sewn element—imperfect yellow lines run throughout it giving a personal touch to every aspect of the space. "The practice of design has to do with serving people," she asserted.
Allen echoed that sentiment as the event came to a close. "Making is everything, making is essential," she said, applauding the creatives who shared their stories. "When you experience your material as a gift, it does change your attitude," added Walsh.
The event, hosted in partnership with Poggenpohl, concluded with a raffle featuring several copies of Lane's new book Clay as well as a trip for two to Ireland for the next MAKING IN seminar, which went to a lucky Rhode Island School of Design student.
See Event Highlights from Makers by Design at Penn1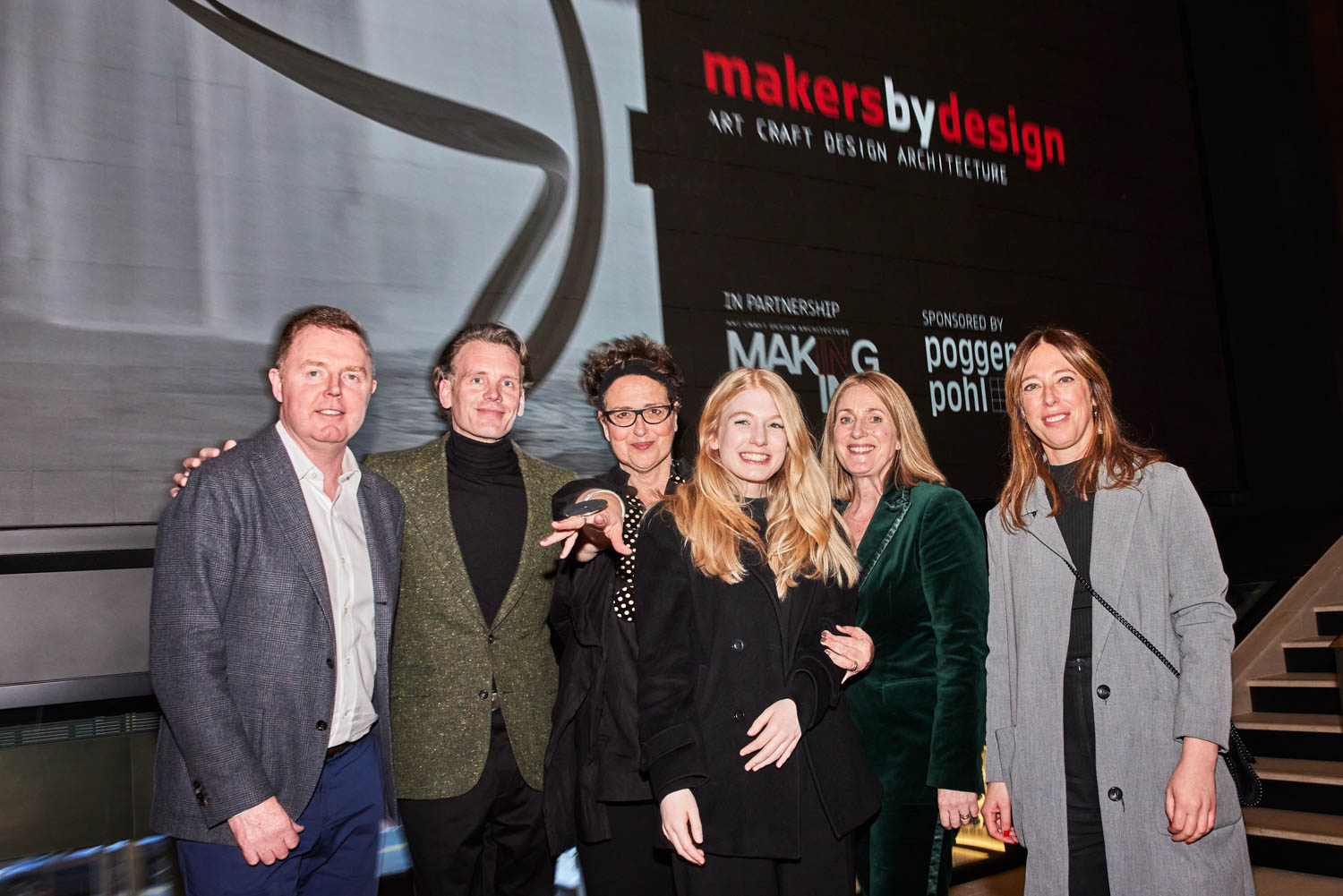 read more
DesignWire

10 Questions With… Mia Karlova

Founder of a collectible design destination in Amsterdam, Mia Karlova discusses her career transition from interior designer to gallery maven.

DesignWire

10 Questions With… Tosin Oshinowo

Tosin Oshinowo, a Nigerian designer, follows a clean "Afro Minimalism" aesthetic in her architecture work and lifestyle brand, referencing her heritage.