Karen Fisher: 1996 Hall of Fame Inductee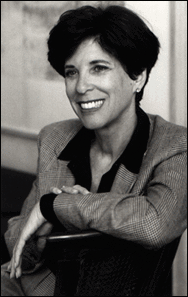 Photo courtesy of www.forbes.com.



For about the same price as a good therapist, Karen Fisher helped those in need of a designer or an architect to clarify what they wanted, how much they needed to spend and who could best realize their vision. She established her pioneering firm Designer Previews in 1984, not only to make it easier for clients to find the right architect or decorator, but also for designers to find the right clients. "I see my role as a partner to the designer," Fisher explained. "The easy part for most is creating the look – the hard part is deciding how to charge, how to handle the client, how to respond in difficult situations. Many of the world-famous decorators operate small firms with only a few employees and don't have a partner with whom they can strategize."
Fisher started her power brokerage with a cadre of 25 designers, an office in her Gramercy Park living room and the credentials of her experience as an editor for

Women's Wear Daily

,

Cosmopolitan

,

Esquire

and

American Home

. She secured major commissions for some of the world's most famous designers and architects. But her most valuable contribution to the profession was the platform she provided for young designers who might otherwise never have been considered for a job.

<<Back to All Hall of Fame Members