Kelie Mayfield, IIDA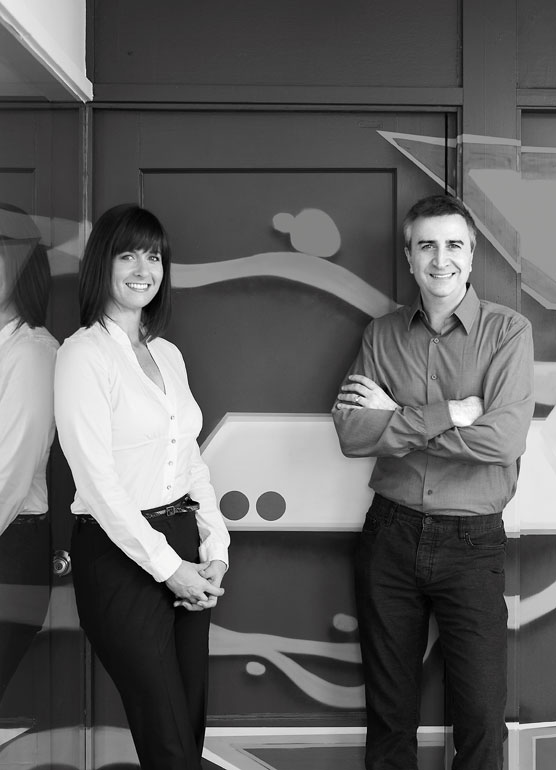 Kelie Mayfield and Erick Ragni, courtesy of Mayfield and Ragni Studio.
Firm: Mayfield and Ragni Studio.
Location: Houston, TX.
Bio: Kelie Mayfield is a highly recognized interior designer who, amongst her numerous design awards, has received one of the highest awards for interior architecture from the National Institute of Architects. She has practiced design for over fifteen years. Ms. Mayfield's architectural background compliments her very creative approach to programming, planning, and design of highly acclaimed, award winning projects around the world.
Ms. Mayfield received a Bachelor of Fine Arts in Interior Design with a Minor in Art History with highest honors from Louisiana Tech University. She started her career with Los Angeles-based Keating Mann Jernigan Rottet working on commercial interior projects as a designer. Ms. Mayfield relocated to Ft. Lauderdale to work with Retail Giant Pavlik Design Team as a lead designer working on boutique and large scale retail stores. She received the Hart Design Excellence Traveling Fellowship, which led her to study architecture in Saintes, France. Ms. Mayfield then earned a Masters of Architecture from the University of Houston. Upon graduation, she relocated to Barcelona, Spain to join world-renowned architect Enric Miralles at EMBT Architects where she worked closely with Mr. Miralles on a number of endeavors ranging from large-scale master plan projects to residential housing. Upon returning to Houston she teamed up with former colleague Lauren Rottet to help establish DMJM Rottet in the Houston community. In a short period Ms. Mayfield became Principal of Rottet Studio and played an instrumental role in the growth of the firm. In 2010 Ms. Mayfield joined long time colleague Erick Ragni and formed the practice Mayfield and Ragni Studio, MaRS.
Ms. Mayfield is committed to improving the interior environment and it has earned her numerous coveted design awards. She goes to great lengths to understand the client's culture, develop a design that reflects their particular brand and image, and engage and inspire her clients throughout the design and building process. She creates new ways to utilize design to achieve the client's goals paying attention to the smallest detail. Ms. Mayfield's design sensibilities are also evident in custom furniture pieces, carpets and art installations in which she keenly brings artists and other talented craftsmen together to compliment the architecture and interior design and express a company's or hospitality's brand.
Ms. Mayfield's team approach, enthusiastic personality and professionalism have earned her much respect among her industry colleagues and repeat clients. Mayfield's exceptional design and management skills are reflected in her diverse portfolio, which includes highly-recognized commercial projects, large-scale master planning, residential, and hospitality and retail projects. During Ms. Mayfield's career, she has served as Lead Designer, Project Manager and Project Architect for a variety of interior and architecture projects.
Ms. Mayfield is an active member of IIDA, continues to participate as a juror, serves on the Advisory Board for Interior Architecture at Louisiana Tech University and is a Board Member of the Rice Design Alliance.

Completed Projects:
Stylistic Exploration: PanAtlantic's Nature Themed Office
Texas Belle: MaRS Designs Houston Office for Dancie Perugini Ware Public Relations
In the News: