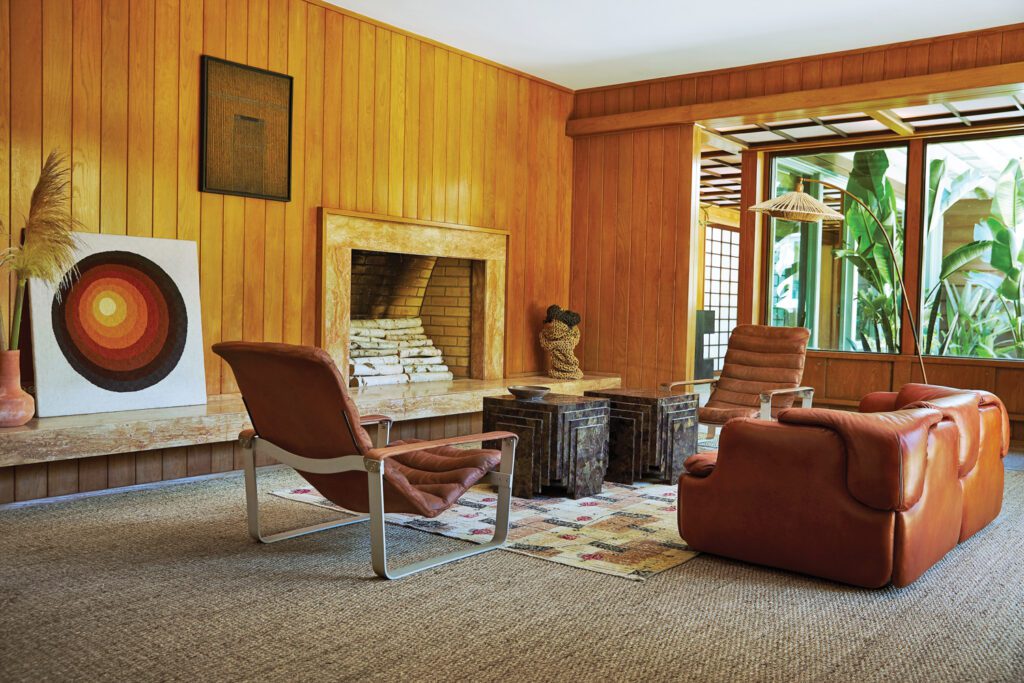 Kelly Wearstler Brings an Earthy-Glam Touch to Her New Malibu Retreat
"Handcrafted, rustic, and raw" is the way famed interior designer Kelly Wearstler describes her 1950s-built oceanside rental in Malibu, California, curated as a temporary haven for her family during the COVID-19 lockdown. She aimed to integrate the four-bedroom's historic charms—timber paneling, Japanese shoji screen doors and ceilings—with an eclectic mix of found antiques and the casual, sculptural aesthetic of her own designs, honoring yet modernizing the midcentury gem. "I was really drawn to the bones of the house, as well as to the beach and incredibly beautiful scenery," Wearstler says of the property, which has a sizable garden.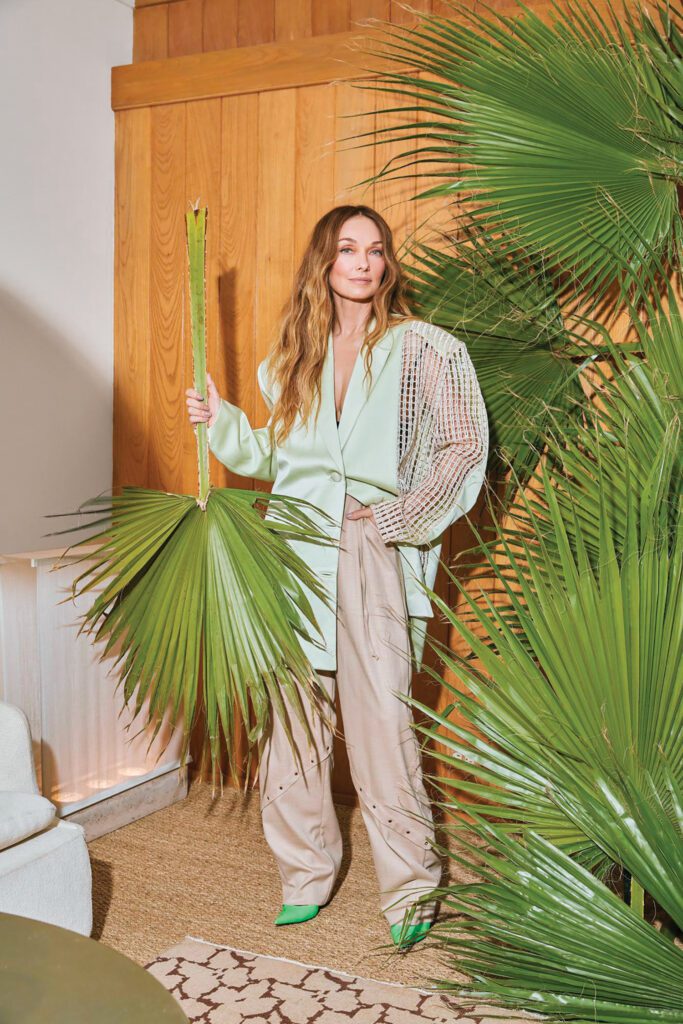 Environment always plays a key role in her creative process, and here she crafted spaces "that transcend typical indoor and outdoor areas," she says. For instance, Wearstler partnered with local nursery Inner Gardens to transform the dining room into a plant-filled solarium. Earthy tones and organic materials mimic the shell of the vintage surf shack, while quirkier finds instill vitality. Frank Gehry's Wiggle chair, 1970s seating from Afra and Tobia Scarpa for Cassina, an Isamu Noguchi lamp, a salvaged redwood console by Base 10, and a 1950s Control lamp from Mitchell Bobrick are just some of the pieces that set the tone.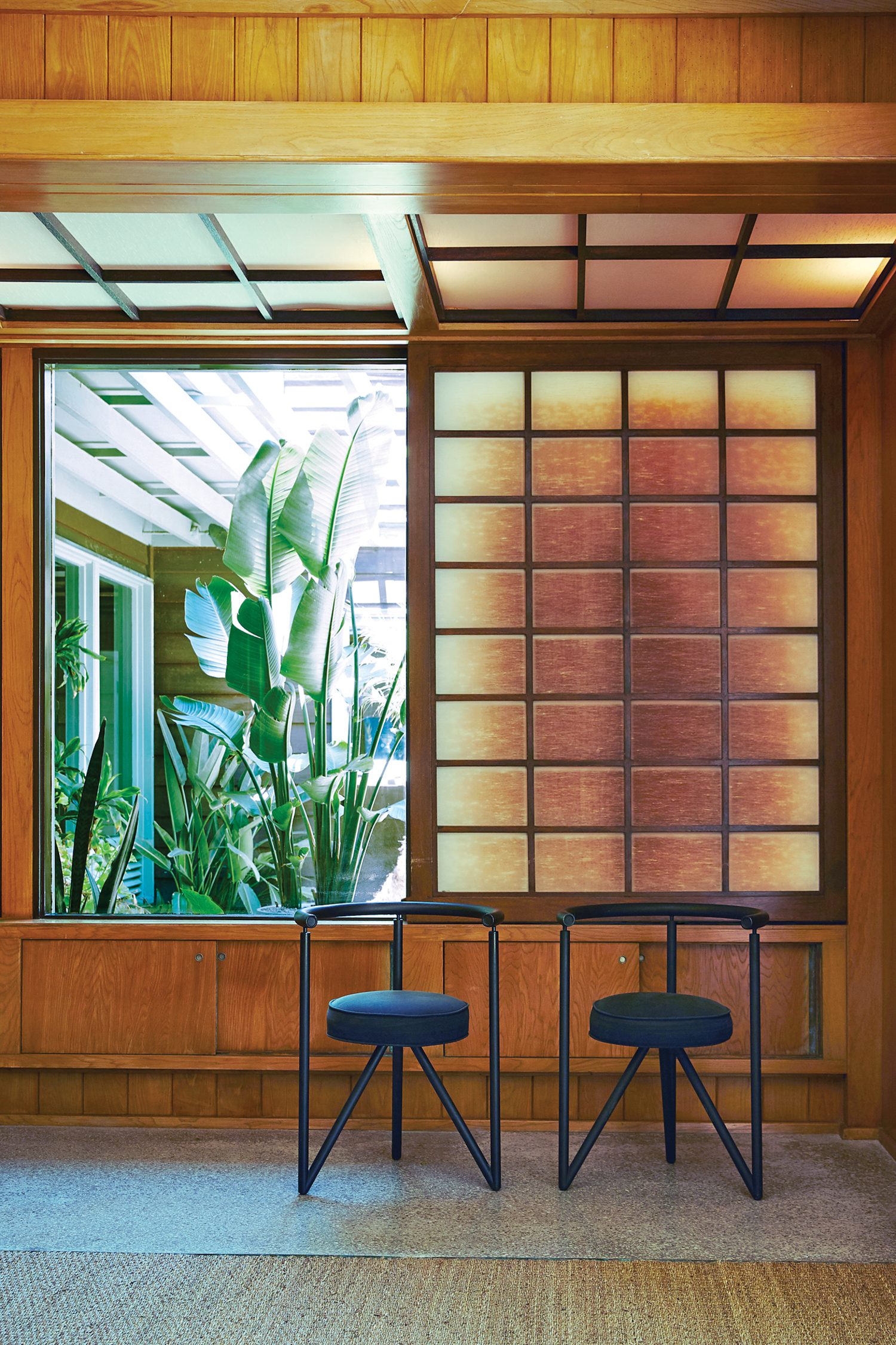 While the home exhibits her namesake style, its laid-back and untouched qualities have made it an idyllic retreat, a much-needed breath of fresh air for Wearstler and her family, including her two teenage sons. Vessels from L.A.-based ceramicist Caroline Blackburn, a leather bench from Chuck Moffit, and a side table by Arno Declercq highlight the talent of emerging designers and accentuate the triple-lot property's innate materiality. Set on Malibu's Broad Beach, the house—believed to have been constructed by Paramount Pictures cofounder Frank A. Garbutt—offers rare luxury with lush gardens, deck space, and ocean views. It's picture-perfect indeed.