Ketra Enables Differentiated Hospitality Experiences Through Lighting

Lighting is among the most versatile tools in a designer's arsenal, especially when creating multi-use hospitality environments. But it is also one of the most difficult elements to perfect. Ketra, a Lutron brand utilizing cutting edge technology to create alluring, dynamic light, is revolutionizing the way designers can realize their visions. In addition to curating an interior's ambiance, Ketra light enables designers and their clients to differentiate their spaces by leveraging lighting as an amenity.
With Ketra's unparalleled range of white and saturated colors, its precise control, and simple and intuitive app, designers have an opportunity to create multiple experiences within the same space, creating round-the-clock-revenue revenue opportunities for hospitality environments.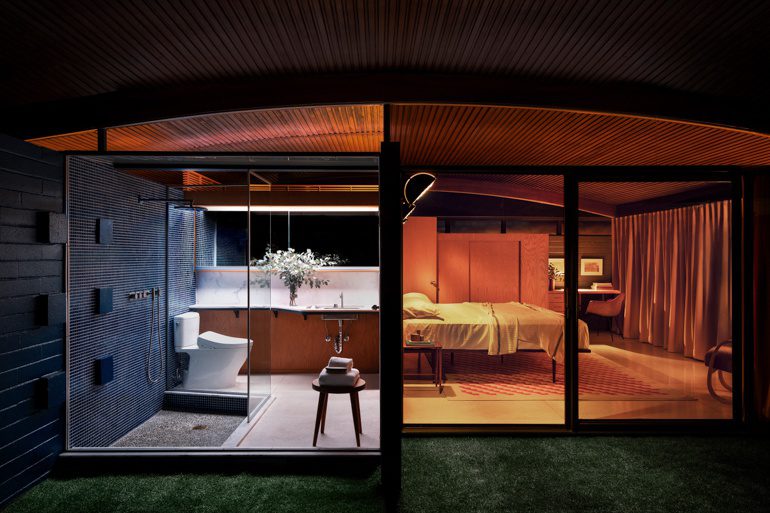 Designers can dial in the perfect correlated color temperature by exploring the vast spectrum of Ketra's vibrant white light from the Lutron app. Both temperature and intensity can be adjusted so that the lighting meets the needed mood and scenes can be saved for repeated use. For example, when it comes time for special events, designers and owners can use the same system to add a splash of color such as a brand color of a company logo, or a festive holiday scene.
Importantly, Ketra enables designers to use its flexible light sources to create multiple lighting scenes for different use-cases throughout the day, without disrupting the set up of the built environment. The lighting's unparalleled capability to recreate natural daylight indoors can turn even windowless hotel bars into bright and energizing spaces for a daytime business meeting. In the evening, the same technology can be used to turn such spaces into swanky, intimate lounges with dim lighting and a warm ambience. This approach to light evolving over the course of the day also helps to cultivate a sense of well-being; when the light feels natural, guests feel more comfortable.
And because Ketra is integrated with Lutron control systems, designers & hotel managers can set timeclocks and schedules, to change lighting scenes automatically throughout the course of the day, without staff needing to understand programming or make manual changes.
Perhaps most important for designers is their ability to tune the lighting to bring forth the essence of a space and feature its best attributes, be it a series of floor-to-ceiling windows, the materiality of furnishings, or a piece of art that deserves a spotlight. As opportunities to travel become more tangible, Ketra lighting enables designers to create hotels and restaurants that leave a lasting impression and help to achieve their business goals.