Ladies & Gentlemen Studio Launches Concept Space With SP01
Ladies & Gentlemen Studio has collaborated with Australian furniture brand SP01 to launch a pop-up concept space during NYCxDESIGN. The pop-up, Over / Under, marks SP01's U.S. debut, and will feature the brand's Italian-made furnishings in a series of vignettes designed by Ladies & Gentlemen Studio.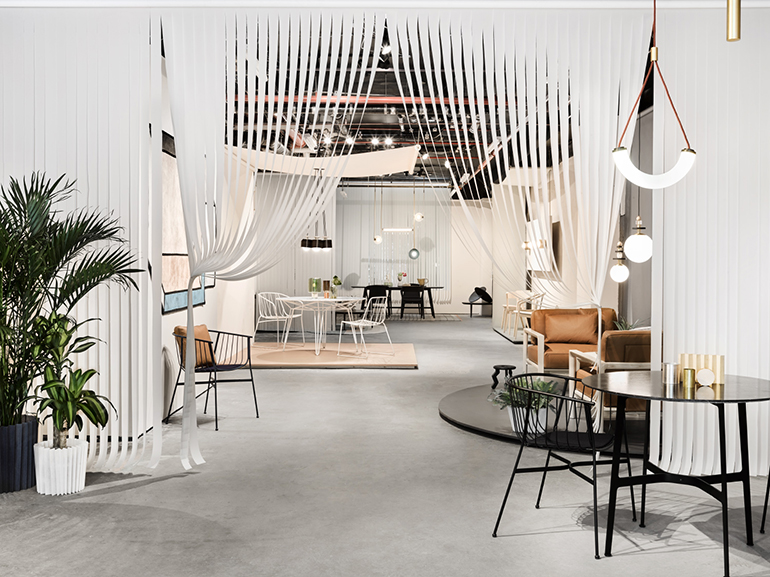 The pop-up also marks the inaugural interiors commission for Ladies & Gentlemen Studio, renowned for innovative lighting, furniture, and accessories. "Designing an interior is a more daunting process than you might originally think," says co-founder Jean Lee. "You work with more parameters and learn which instincts to trust."

The duo incorporated their own lighting fixtures in the vignettes, some of which are backdropped by Patricia Urquiola's rugs for CC-Tapis. The project will also include a special design library, Bibliography, curated by a w i n d o w studio and Various Projects.

"We want this to feel like a break from all the NYCxDESIGN events," says co-founder Dylan Davis. "With so much going on, it's important to create moments that are easy on the eye."

Over / Under is located on the ground floor at 325 West Broadway in SoHo and will be open to the public until May 31. View our interactive map to see more NYCxDESIGN highlights.