Lawrence Scarpa: 2008 Hall of Fame Inductee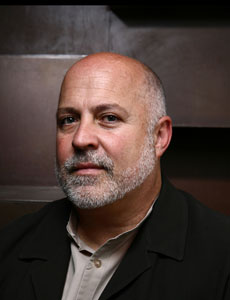 Related:



10 Questions With… Lawrence Scarpa




Lawrence Scarpa is the principal in charge of design at

Brooks + Scarpa

, a name assumed by the firm in 2010. His work has redefined the role of the architect to produce some of the most remarkable and exploratory work today. He does this, not by escaping the restrictions of practice, but by looking, questioning and reworking the very process of design and building. Each project appears as an opportunity to rethink the way things normally get done—with material, form, construction, even financing—and to subsequently redefine it to cull out to latent potentials—as Lawrence aptly describes: making the "ordinary extraordinary." This produces entirely inventive work; work that is quite difficult to categorize. It is environmentally sustainable, but not 'sustainable design;' it employs new materials, digital practices and technologies, but is not 'tech or digital;' it is socially and community conscious, but not politically correct. Rather, it is deeply rooted in conditions of the everyday, and works with our perception and preconceptions to allow us to see things in new ways.

The firm has recently completed the CAM Museum in Raleigh, North Carolina, and has several other museums commissions underway or in construction. They have just completed a retail store for AESOP in downtown Los Angeles and have also embarked on a number of international commissions and recently completed a large office building in Monterrey, Mexico.

Since 2001 Mr. Scarpa's firm's Brooks + Scarpa has received over fifty major design awards including 18 National AIA Awards, 2005 Record Houses, 2003 Record Interiors, 2003 Rudy Bruner Prize, 2006 and 2003 AIA COTE "Top Ten Green Building" Award and was a finalist for the World Habitat Award, one of ten firms selected worldwide. In 2004 The Architectural League of New York selected him as an "Emerging Voice" in architecture. His work was recently exhibited at the National Building Museum in Washington, DC. In 2009 he received

Interior Design

's "Lifetime Achievement" Award. He has taught and lectured at the university level since 1987 at numerous schools including UCLA, Washington University in St. Louis, University of Florida, Mississippi State University and SCI-arc. He was the 2010 Ivan Smith Eminent Visiting Professor at The University of Florida, 2009 E. Fay Jones Distinguished Professor in Architecture at the University of Arkansas, 2008 Ruth and Norman Moore Visiting Professor, 2007 Eliel Saarinen Visiting Professor at the University of Michigan, 2005 Max Fisher Visiting Professor at Taubman College of Architecture at the University of Michigan, 2004 Friedman Fellow at the University of California at Berkeley.

Mr. Scarpa's business partner and wife is Angela Brooks. They are a husband and wife team married for 28 years.   Brooks is from Tampa, Florida, and the couple met in school at the University of Florida. They moved to Los Angeles in 1988 when Angela attended grad school at SCI-arc.

<<Back to All Hall of Fame Members