LightArt and 3form Offer Infinite Interlayer Combinations with HighRes Materials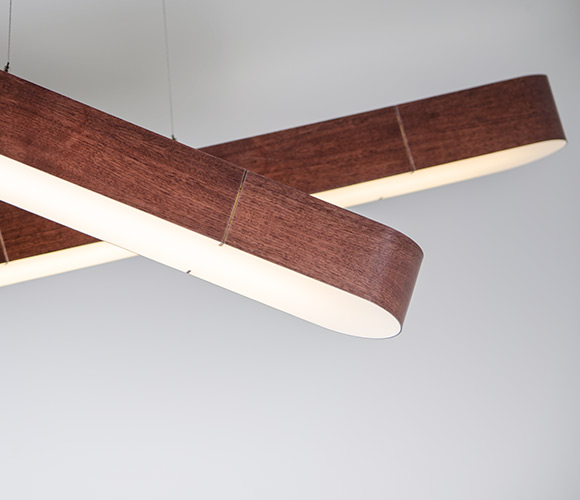 Sponsored by LightArt

Luscious fabrics and rich colors are what you've come to expect from

LightArt

and

3form

material options. Yes, there are already over 10,000 interlayer combinations, but why limit yourself?
With the ability to encapsulate high-resolution imagery into their signature Varia Ecoresin series, 3form's HighRes material collection allows for infinite possibilities, extending LightArt's material options well beyond the 10,000+ standard solutions.

From rich wood textures to wildly abstract patterns, and every color and combination in-between, HighRes has you covered. Logos, images, and other custom graphics can be pressed into 3form panels and transformed into an endless variety of LightArt creations.
LightArt offers several standard HighRes options including wood imagery, which transforms the classic warmth of wood with contemporary translucency and light.  We've selected just a few of our favorite wood grains to give the fixtures shown here a classic look in a contemporary form, but that's just scratching the surface of possibilities. How will you reinvent a classic?