Louis Vuitton Brings 40-year-old Pierre Paulin Project to Life at Design Miami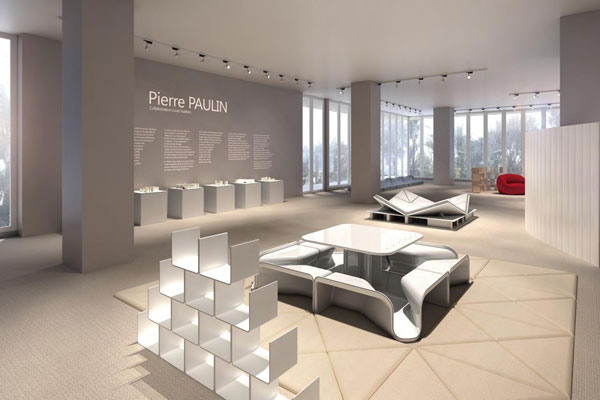 Delayed is not where most designers want to be, and it's certainly no part of strategy. Sometimes, however, it's precursor to a worse place: unrealized.

Until now, that was the status of an innovative project for

Herman Miller

drafted by designer Pierre Paulin in the early 1970's: six levels of modular residential living deemed "Playing with Shapes." None of it was ever produced. This year, with the help of

Louis Vuitton

, the project was resuscitated, just in time for

Design Miami

.

"The entire production rests upon a layout plan consisting of a perfect grid configuration, where horizontal and vertical increases allow for an exponential number of combinations destined to create living spaces," says a spokesperson for Louis Vuitton.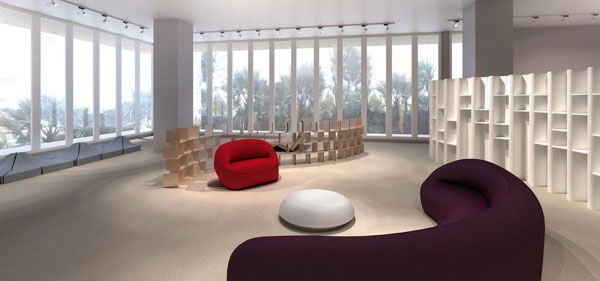 18 pieces of furniture from the original design were finally produced. They will be exhibited December 2-7 at

Palm Court in Miami's Design District

(140 NE 39th Street, Miami, Suite 326) with the original maquette, which is usually on display in Paris at the

Centre Pompidou

.

"The creation of this maquette cleverly links one's notions of comfort, functional design, one's freedom of choice, practical decision making and need for assembled objects with the transformational nature of the modern world," says a spokesperson for Louis Vuitton.

Good things come to those who wait.