LuxeHome Welcomes New Luxury Boutiques to Chicago's Merchandise Mart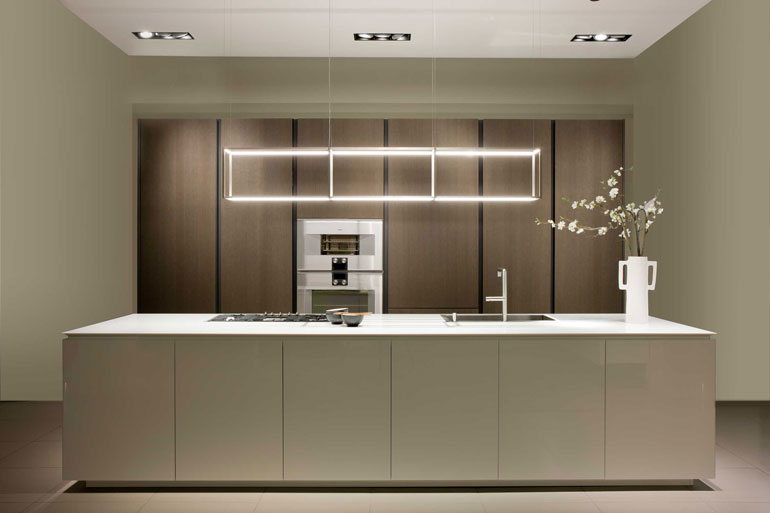 Chicago's Merchandise Mart is an invaluable resource for designers, architects, and home renovators. The art deco building boasts a whopping 4.2 million gross square feet of wholesale and retail showrooms, offices, dining, and even a U.S. post office. It's been NeoCon's home for nearly 50 years, and it only shows signs of continued growth.
LuxeHome, the world's largest collection of premier boutiques for home building and renovation, already boasts an impressive array of luxury design showrooms that offer the finest in kitchen, bath, tile, lighting, cabinetry, appliance, and countertop options for discerning homeowners and trade professionals. Over the past year, LuxeHome has expanded their offerings with four new showrooms, bringing the total number to over 45. New showrooms include BSH's Experience and Design Center, which features Gaggenau, Thermador, and Bosch; Divine Flooring; True Residential; and Middleby Residential/ Viking Range/ La Cornue.
LuxeHome has also recently launched a brand new website. Resources like showroom guides, a user-friendly and searchable showroom directory, and an intuitive platform redesign make the LuxeHome shopping experience hassle-free and a recommended first stop before making a trip to its first-floor location at theMART. Designers, architects, and homeowners looking to get a jump on making their projects come to life can make use of LuxeHome's concierge service, a personalized specification resource. The concierge service allows buyers to connect in advance of their visit, maximizing the time spent learning about products and moving a project closer to completion. Most LuxeHome boutiques also offer personalized design services specific to their offerings.
In addition to providing product, LuxeHome and its boutiques host regular designer-focused industry events. A new events calendar on the website provides all the necessary details.
LuxeHome is open six days a week, Monday through Friday from 9 am to 5 pm and Saturday from 10 am to 3 pm. The LuxeHome boutiques will proudly showcase their newest products at NeoCon (June 11-13) and Design Chicago (October 3-4). Learn more at LuxeHome's website.