MAD Chief Curator David McFadden to Retire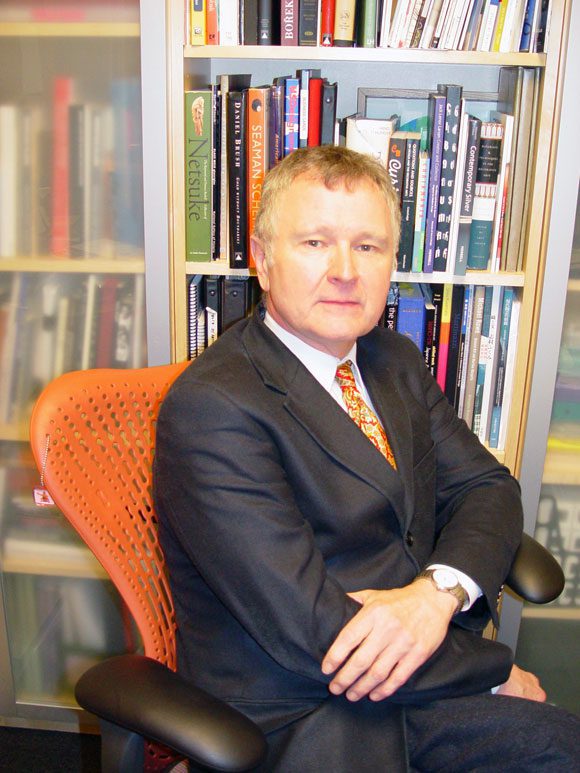 David McFadden, chief curator, Museum of Arts and Design. Photo courtesy of MAD.
Yesterday marked the beginning of the end of an era, as New York's Museum of Arts and Design announced the retirement of David Revere McFadden, the institution's longtime William and Mildred Lasdon Chief Curator and VP of Collections and Programs.
McFadden began his career at MAD in 1997, as chief curator and vice president for programs and collections. In the subsequent 16 years, he organized more than 40 exhibitions, including the influential "Materials and Process" series, which ran from 2008 to 2012 and surveyed modern uses of classic materials and techniques like lace, embroidery, paper, and dirt.
He also championed the grown of MAD's permanent collection, which now includes wood and furniture from Wharton Esherick and George Nakashima alongside a collection of contemporary artists' work; masterpieces from Paul Cocksedge, Hella Jongerius, Nendo, and Marcel Wanders; important ceramic work by Ruth Duckworth and Betty Woodman; and a major art jewelry collection, boasting early studio work by Arthur Smith and Margaret de Patta.
"It has been a great personal and professional pleasure to work at an institution," McFadden says, "that places such centrality on the artist and the artistic progress. It has been particularly rewarding to collaborate with and provide a needed platform for so many young, emerging and under-recognized artists, whose work continues to inspire me."
As if to demonstrate the above point, he has selected "Inspired" as the title of his first MAD exhibition as an independent curator. The show will include more than 100 works created or shown after the museum moved to its current Columbus Circle home five years ago.
"The past 16 years at MAD have been the curatorial highlight of my career," says McFadden. Here's hoping for another 16 years of curatorial and authorial highlights to come.