Artek Names Marianne Goebl—Formerly of Design Miami—As Global Managing Director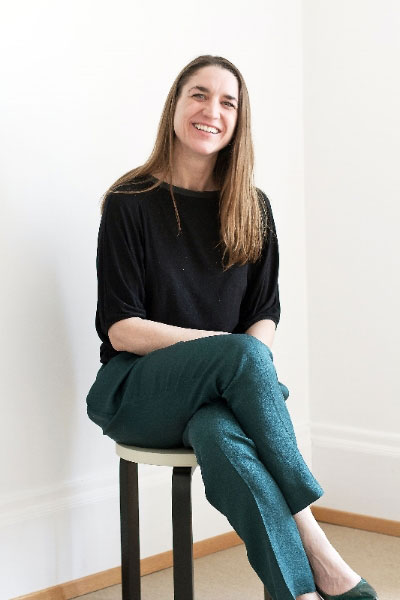 Finnish furniture company Artek has named Marianne Goebl as Artek 's new global managing director, a position previously held by Mirkku Kullberg who will now head up Vitra Home and become president of the company's board of directors. In September 2013, Switzerland-based furniture manufacturer Vitra acquired Artek from the Stockholm-based privately held investment company Proventus.
Goebl brings more than a decade of experience at the intersection of design culture and commerce, most recently as director of Design Miami/ and Design Miami/ Basel , where she served from 2011 to 2014. From 2001 to 2011, she worked at Vitra, where she significantly contributed to new initiatives such as the Vitra Home Collection, the Vitra Edition and the VitraHaus, collaborating with leading designers and architects, including Ronan & Erwan Bouroullec, Konstantin Grcic, Zaha Hadid, Herzog & de Meuron, Hella Jongerius, and Jasper Morrison, among others, explained a statement released by the company.
"I am honored and excited to join Artek, one of the most relevant and innovative contributors to modern design, at this decisive stage," says Goebl in a statement released by the company. "I look forward to further developing this unique project on an international level, building upon its extraordinary design legacy with due respect to Artek's status as a Finnish national treasure."
Rolf Fehlbaum, Chairman Emeritus of Vitra, explains the new structure: "Mirkku Kullberg has done such a great job for Artek that Vitra's board asked her to head Vitra's new home division. Mirkku, however, would not accept the position if the right person could not be found to lead Artek. This person was found in Marianne Goebl, who had been a highly appreciated design and communication manager with Vitra before becoming the director of the Design Miami fair." Fehlbaum expressed excitement that Mirkku is now in charge of Vitra Home, a division which he believes will strongly contribute to Vitra's growth in the coming years.