Mark Zeff Sees His Lifestyle Brand as the Ultimate Expression of His Varied Interests
Growing up in Cape Town, Mark Zeff was a stellar athlete and, he admits, a mediocre student. Fortunately, the confidence he gained on the rugby field has served him well for a career in which he's roved geographically and stylistically, orchestrating a staggering range of projects. He has designed hotel interiors, restaurants, bars, and spas as well as residences for the likes of Gabriel Byrne, Annie Leibovitz, and Hilary Swank. The full and varied portfolio of the firm now called Markzeff, based in Brooklyn, New York, also features collections of furniture, rugs, and bath fittings. Not bad for a kid whose Latin teacher called him the worst student he'd ever taught.
Zeff has furthermore expanded beyond the usual territory occupied by a successful designer to build an entire "lifestyle." Convinced of the potentially widespread appeal of his family's own black-painted barn-inspired weekend house in East Hampton, he launched the Blackbarn brand, and other Blackbarn houses, which he designs and constructs in partnership with real-estate developers, are already sprouting around the Hamptons. The Markzeff studio's ground-level space includes a Blackbarn shop chock-full of antique furnishings, vintage pieces, handmade wares, and art that he and his wife, Kristen, have brought back from trips around the world. Just opened at Manhattan's Chelsea Market, a Blackbarn shop combined with a bar and a café is the official flagship. And it offers an inventory that, he promises, "You won't find anywhere else." That's partly the result of trekking all over Europe, visiting old factories to develop proprietary cutlery and glassware.
In addition, he contributed the concept and interior design for the Black Barn restaurant in New York. "I have this impatient gene," he says.
"I always have to be involved in lots of different things." His restlessness revealed itself early. After toying with the idea of studying automotive design in California, he took off for London's Chelsea College of Arts, where he earned a degree in environmental design, his creative side having firmly gained the upper hand. He then departed for Sydney, Australia, where he got a job at the prominent interiors firm Marsh Freedman Associates.
When he visited New York in 1982, he knew that's where he belonged. "It was like London
times 10. A lot of things were
going on, and I could imagine myself in all of it," he recalls.
He first got a job at WalkerGroup,
eventually moving into the firm's
branding department to work
on product lines. He hobnobbed
with people in the art and fashion worlds and started moonlighting, designing showrooms
and apartments. In 1985, he
opened his own firm. By the
early '90's, he was doing restaurants as well as residences.
Hotels came next, a good fit for an inveterate traveler with a global point of view.
To date, he has completed 20 hotels, among them the Hard Rock Hotel & Casino–Las Vegas and the Hotel Van Zandt in Austin, Texas. An ultra-luxury annex to the Adelphi Hotel, an 1877 landmark in Saratoga Springs, New York, is slated to open next year. He has done multiple properties for existing chains—notably the Kimpton Hotel & Restaurant Group, owner of the Van Zandt, and Virgin Hotels—and he's collaborating with Hilton Hotels & Resorts to conceptualize a new brand, Canopy by Hilton. Beyond the hospitality realm, developers have tapped him to forge unique identities for New York apartment buildings.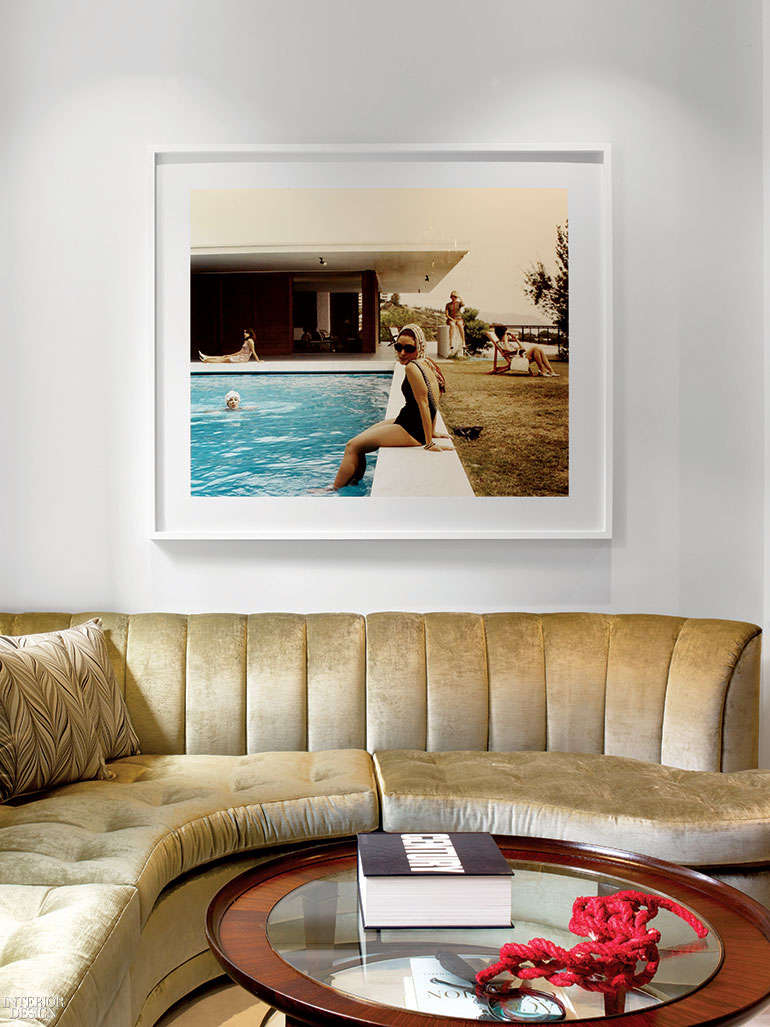 While he helps others to shape their brands, he remains laser-focused on his own. He sees it as the ultimate expression of his interests in architecture, interiors, furniture, and household goods, even skin-care products. A hotel is a possibility. Perhaps a manifestation of the competitive instinct developed as a young athlete, Blackbarn is Zeff's latest sport, and he gets to make all the rules.