Market Trend: Farm to Table

Country comforts reached the penthouse at last fall's High Point Market, as purveyors of furniture and accessories lent an urban edge to down-on-the-farm charm.




Helena chair by Ferguson Copeland. 828-584-0664;

fergusoncopeland.com

.






Thomas O'Brien's Eliza settee in ash by Hickory Chair. 828-328-1801;

hickorychair.com

.






Lincoln pull-up tables in lacquered Trembesi wood by Mitchell Gold + Bob Williams. 828-632-9200;

mgandbw.com

.






Ushi wall art in reverse-painted glass by C.R. Currin. 336-434-5909;

crcurrin.com

.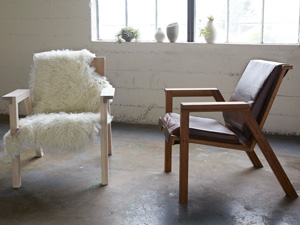 Op Maat chairs in oak with Mongolian sheepskin and teak with leather by Oblio Jenkins for Bevara Design House. 415-492-9989;

bevaradesign.com

.






Castilla bed by Palu. 206-352-2252;

palultd.com

.






Stump coffee table in matte-lacquered wood by Gus Design Group. 416-534-0773;

gusdesigngroup.com

.






Aldus bed in bamboo upholstered in Sailcloth acrylic in Shell by Maria Yee. 831-457-2900;

mariayee.com

.






Handcarved wood wall panels by Selamat Designs. 800-592-2537;

selamatdesigns.com

.






Hostess chair in leather and linen by Arthur L. Bailey & Company. 404-592-9149;

arthurlbailey.com

.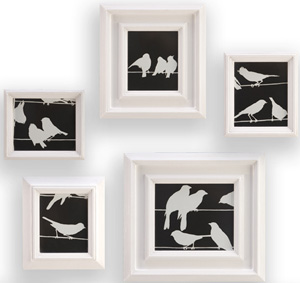 Mademoiselle framed art by Christopher Guy. 800-467-9505;

christopherguy.com

.