Material ConneXion's 3D Printing Report Cuts Through the Hype



Photo courtesy of 3D Systems/Bespoke Products.






Material ConneXion, owned, along with Interior Design Media, by

SANDOW

, has leveraged its expertise to launch Material (R)evolution, a series of in-depth research reports on the state of the materials industry. Curated by the company's consulting division, ThinkLAB,

the first report is available for pre-order now

and offers over 50 pages of overview on current developments and what's next for additive manufacturing (usually called 3D printing)—including a list of the newest materials, interviews, case studies, a glossary and a resource directory.

"Additive Manufacturing, or 3D printing, has the potential, and capacity, to change the way we make almost everything," says Dr. Andrew Dent, VP, Library & Materials Research at Material ConneXion, on why this subject was selected to introduce the research series. "While inherently innovative, the technology is surrounded by fanfare. Our in-depth report provides a comprehensive yet accessible overview of the materials, machines and processes that define this industry, cutting through the hype and capturing every aspect of its diverse evolution."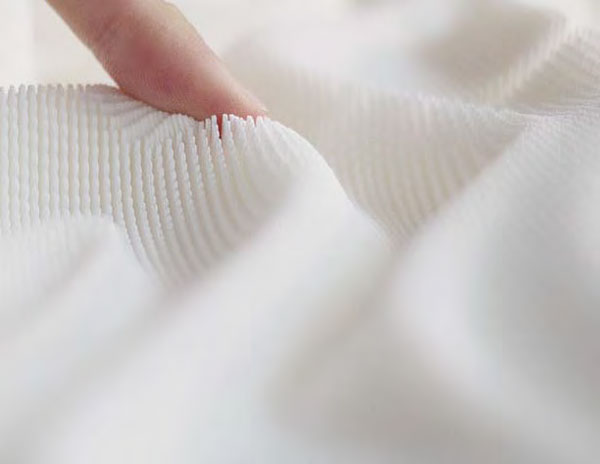 Citing Forbes's estimation that the 3D printing industry is expected to reach $3.1 billion worldwide by 2016, the report predicts, "the number of material options will expand and divide due to a split between home and industrial applications." To prepare for this explosion, the study aims to provide a clearer understanding of what 3D printing means for the rapidly evolving future of manufacturing. For many of us, this begins with making the technical jargon decipherable, which is achieved via a glossary that begins by defining terms like "extrusion" and "light polymerization."

The report's accessibility is important to note. Like 3D printing, which has gained its exposure over the last decade largely through consumer-ready printers, the study targets professionals and students equally. Since 2000—when the first expired patent made the technology available to competitors—additive manufacturing has already produced food, human organs, prosthetics, houses, cars, weapons, clothing and toys. Following suit, the report's case studies explore topics as varied as the Fly Knit fabric popularized by Nike to prefab houses in China. A special section even tackles the bioprinting of human tissues, a major advancement.

The report is priced at $495 (

pre-order here

). The next topics in the Material (R)evolution series are "grown materials," a look at how materials are enabling seamless integration and effective connection between us and our world, and the influence of material innovation on design.

Related:

Material ConneXion Looks to Cutting Edge of Additive Manufacturing