Mathias Kiss Installs 1,000 Mirrors at Le Perle Café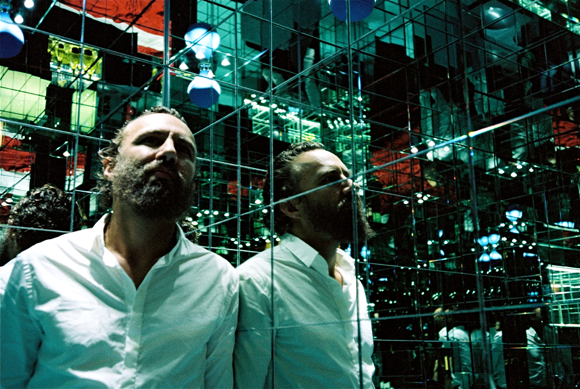 Photo by Sebastien Roubaud.


One thousand days, 1,000 mirrors, and one night only is the catchphrase behind the Kiss Room, an art installation in situ designed as a mirrored-panel suite at

Le Perle Café

in Paris. Set to open during the

French International Contemporary Art Fair (FIAC)

from October 24 to 27, the installation is the brainchild of

Mathias Kiss,

a Hungarian-born, Parisian based-designer known for his stylistic references to trompe l'oeil.
"I like to immerse the spectator in an environment that disturbs all scales and senses," says Kiss. His work manipulates form and functionality, urging visitors to question their place in architecture and space during the span of an intensified encounter lasting 24 hours (guests can come and go) and booked for one night only at €750.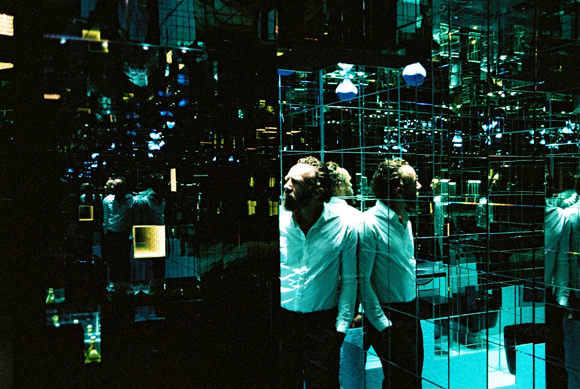 Photo by Sebastien Roubaud.


Comprised of 1,000 mirrored, 25-cm-square cubes fixed on points where the walls and ceiling meet, Kiss creates a

mise-en-abyme

effect, which translates as "placed in the abyss." A person looking in one direction sees a series of unbroken, infinitely multiplied images while, on the opposite side, a fold and crease system presents a shattered, seemingly segmented version of the viewer's reflection.
On view for 1,000 days, the 100-square-foot room consists of a bathroom, bed, chair, and desk—all covered in mirrors. Refreshments are stored in a mini bar and, for a spot of entertainment, Nicolas Godin, one half of the popular French musical duo Air, composed the in-room music. Guests seeking a respite from the Kiss Room's somewhat disturbing environment outside can glimpse the outside world through a one-way mirror into the adjoining Le Perle Café, a mecca for the Marais district's fashion and art crowd.