Max Núñez Architects Devises an Earthquake Proof Greenhouse in Chile
Spanning a system of fault lines some 700 miles long, Chile endures more yearly earthquakes than almost any other country. The near-routine tremors can pose a challenge for Max Núñez Architects, which needed to employ intense precision when devising a greenhouse—the firm's first ever—for a horticulturalist seeking to nurture exotic orchids and palms. "To build for plants, we had to consider humidity, temperature, and sun exposure in a very refined way," Max Núñez says, "then give these atmospheric conditions a light architectural expression," one that's also incredibly sturdy.
His 1,300-square-foot plan called for a galvanized-steel frame topped with symmetrical glass-block vaults—the biggest design challenge to calculate, Núñez recalls, and borderline quixotic given the region's seismic activity. Determined to ensure a structurally sound result, he subdivided the vaults into four smaller sections, then adhered them to the frame with an elastic coating that allows them to "float" in place, cushioning any sudden shifts.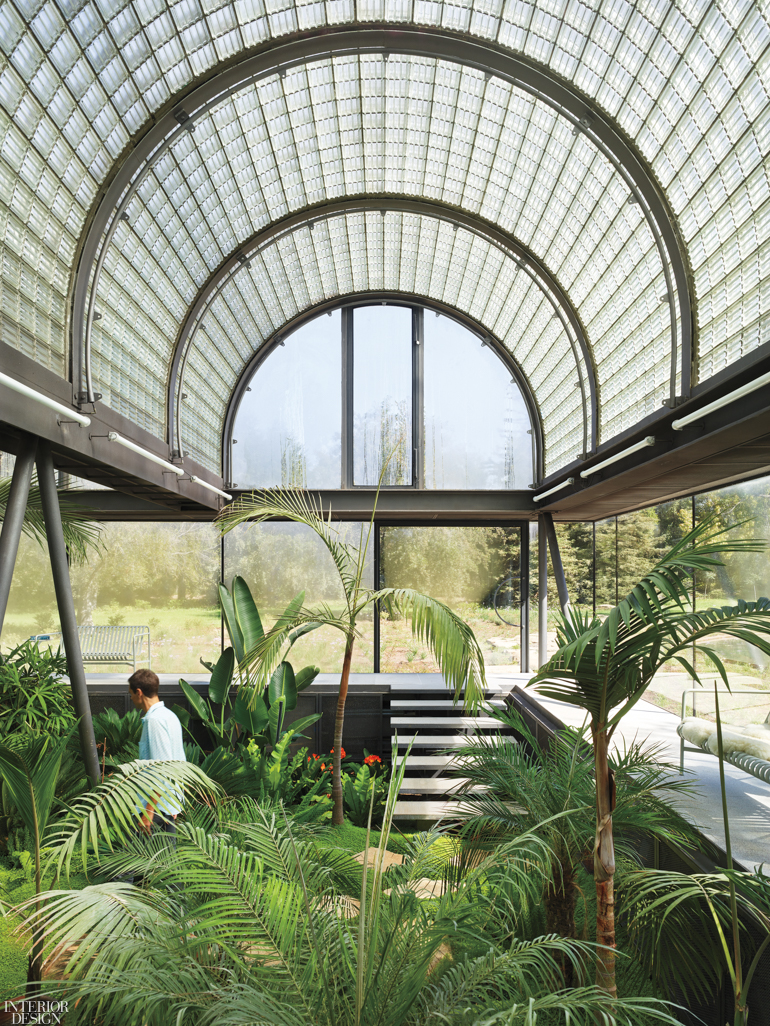 Read next: 12 Living Spaces Bring the Outdoors In