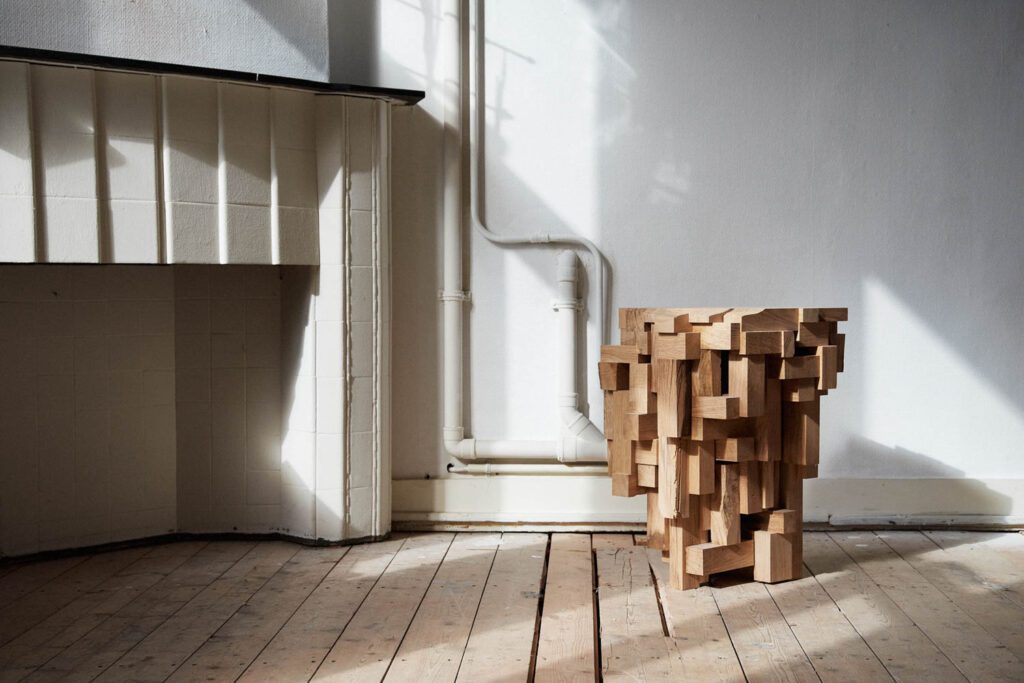 Material-Conscious Designs Shine Bright at Inaugural Bordeaux Art and Design Fair
For the debut Bordeaux Art and Design Fair in France this summer, emotionally-driven designs took center stage. The event began to take shape in May, 2020, when Jean-Daniel Compain, commissioner-general of the fair, shared his vision for an international art and design event with Congrès Expositions Bordeaux, as well as gallerist and curator, Jill Silverman van Coenegrachts. Two years—and many meetings—later, the festival came to life.
For the first edition of the fair, Amsterdam-based Mia Karlova Galerie presented a range of pieces spotlighting conscious material use and prescient narratives. From Femke van Gemert's use of textile scraps to create ethereal wall compositions to ceramics made from locally-sourced materials by Ukrainian duo Olesya and Andriy Voznicki, each work invites viewers to examine connections with the natural world and the materials around us. Explore the designs below.