Michael Bruno Launches Trade-Exclusive Marketplace Art-Design-Carta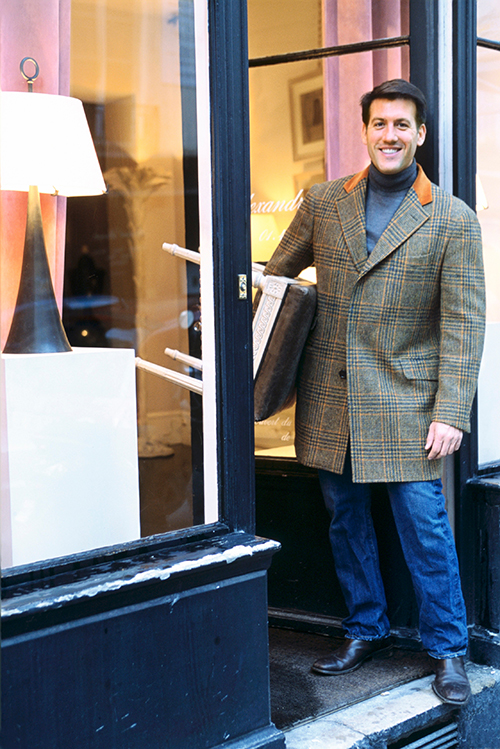 1stdibs founder Michael Bruno is charting new territory for both himself and the design industry. After overseeing the luxury antiques and furniture marketplace's operations for over a decade, the design-savvy entrepreneur considered how he could improve this experience for architects and designers, who competed with consumers. He launched his latest endeavor, Art-Design-Carta, a trade-exclusive marketplace, in late 2016. The new platform functions as a vehicle for connecting architects and designers with the dealer community. Bruno divulges the details below.
What is Art-Design-Carta? How does it work?
Art-Design-Carta is a private marketplace available to art and design professionals that allows dealers to offer their latest finds before posting them on any open market sites. Most items are posted exclusively to the trade for three weeks or more, are marked as such, and have a counter that indicates how many more days they are being offered exclusively. If the item is not sold once the exclusive period ends, it remains available through search. The site has over 10,000 items currently available, many of which were posted as trade-exclusive.
What encouraged you to start a new platform?
The trade is responsible for 70% of business for antique and furniture dealers, so we established a marketplace designed to handle that 70% and leave the consumer balance to the others.
What differentiates Art-Design-Carta from other online marketplaces?
In addition to dealers posting items exclusively to the trade, we will also let architecture and design firms start selling items from their own inventory and help clients sell items they no longer need for their current projects.
Sourcing design online works well, but art seems to be a different story. How is Art-Design-Carta approaching art sales?
We are excited to launch Independent Artists—a new search within our site where the trade can purchase directly from artists with over 100 artists available at our launch. The art will be posted with both a gallery price and to-the-trade price. Buying directly from artists and following them as they post their newest works will let architects and designers find new talent and help artists develop their careers.
How many dealers currently have accounts? What type of items are available?
We have over 250 dealers that specialize in antiques and design, but the items range from brand new to ancient.
Will the trade be able to buy directly from the sellers?
All transactions are direct from professional to professional, which minimizes costs for everybody. When sites start offering shipping services and payment options as a services—something all design and architecture firms already handle on a regular basis—the site will have to charge big fees and commissions. The items we are dealing with are already expensive, so there is no room for a third party to take a cut of the sale.
How many design and architecture firms are currently using your site?
Every day, about 30 new firms sign up to open a trade account on Art-Design-Carta, and today we have over 1,000 firms.
To open a trade account or learn more about Art-Design-Carta, click here.