Michael Ford Uses Hip Hop Culture to Introduce Underrepresented Youth to Architecture and Design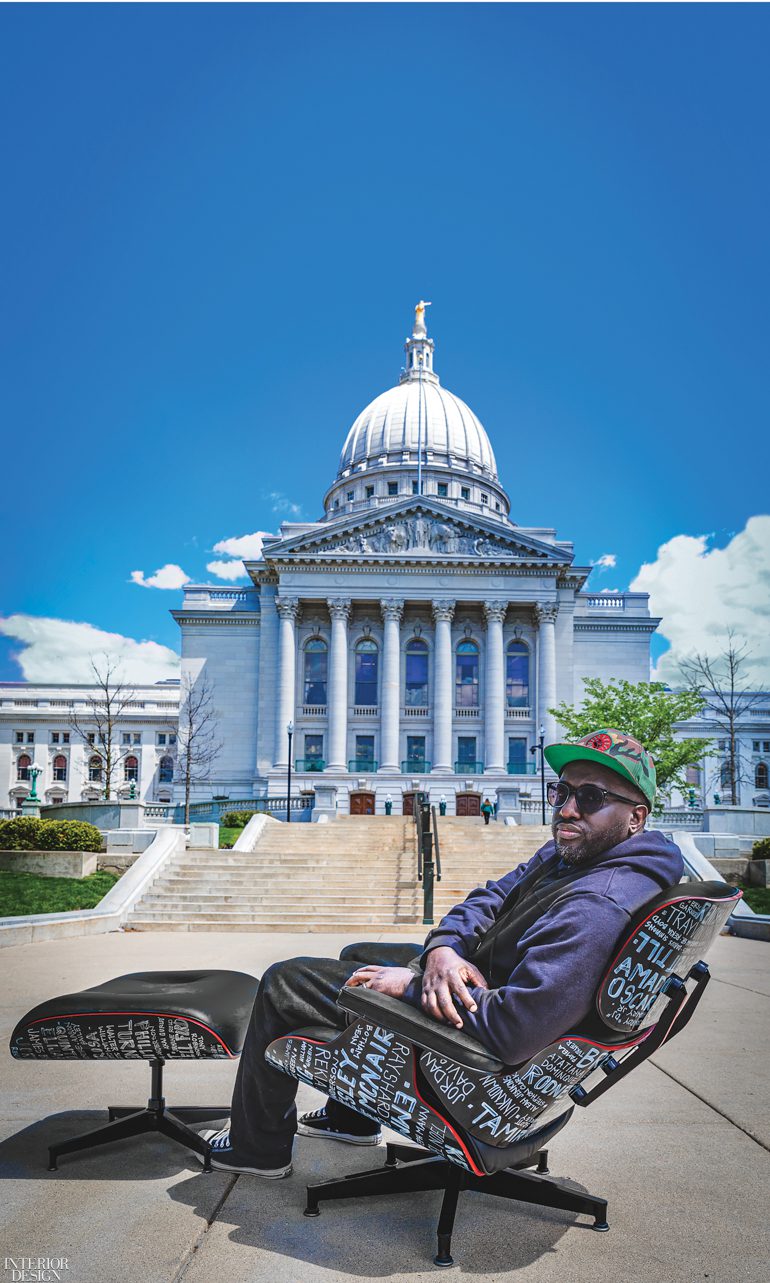 After earning a master's in architecture from the University of Detroit Mercy in 2006, Michael Ford's first job offer came from Hamilton Anderson Associates, an esteemed, Black-owned local studio. "I had the blessing of Rainy Hamilton, someone from the community looking to make sure that African Americans have a real chance to work at a firm," Ford says. "So, my obligation is to use my leverage to give back to those coming behind me." Having founded his multidisciplinary studio BrandNu Design in 2016, Ford, now based in Madison, Wisconsin, went on to establish the Hip Hop Architecture Camp, a national program that lays the foundation for Black and Brown youth to pursue careers in design. In week-long sessions, the structural thinking involved in song composition is unpacked, highlighting the many connections between rap lyrics and the built environment—all to inspire campers to develop ideas for new buildings. "It's using cultural relevancy as a catalyst," Ford says. Top participants go on to paid internships at such firms as NBBJ and Bora Architecture.
Ford has further expanded the program's reach by teaming up with Lupe Fiasco to supply water to Kenya's Samburu Girls Foundation and by hosting virtual events with speakers like radio host Angela Yee. Herman Miller has become another strong collaborator: This spring, 57 incoming students at the University of Madison were each invited to remix a pair of the company's Eames molded plastic side chairs, developing one for themselves and one to send to an organization where they'd like "A Seat at the Table," either in the form of a job or through public policies that better serve a diverse population. When it comes to supporting the next generation, Ford isn't sitting still.
Up next, Ford will speak at the Interior Design Association New York Chapter's (IIDA NY) Pioneering Design® Series. Don't miss a chance to meet him at the event, which will take place March 15, 2023 at the Graduate Center at City University in New York in Manhattan.
He tells us more.
Michael Ford Talks Hip Hop and Architecture With Interior Design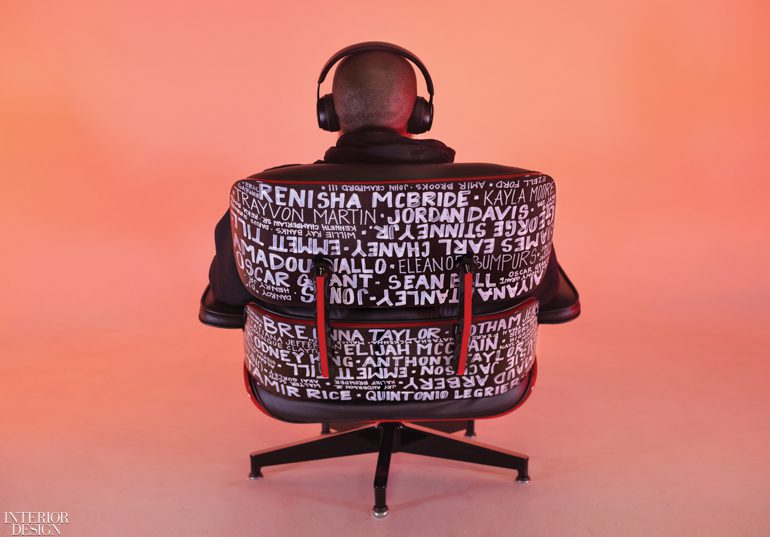 Interior Design: How did the partnership with Herman Miller develop?
Michael Ford: It started with a mural I created for Madison last year during the uprisings—526 white strikes on a Black body, indicating the time in seconds, as then understood, that Derek Chauvin had his knee on George Floyd's neck. A Herman Miller rep saw an interview I did and contacted me about how to help. I had the idea of using an Eames lounge chair to talk to people about taking a stand. I wrote the names of victims of racial violence in the U.S. on it and shipped it around as a seat for changemakers and activists to have conversations and raise money for building safe spaces. Charles and Ray Eames called the chair a "refuge from the strains of modern living." We were asking: In 2021, what is that refuge for Black folks?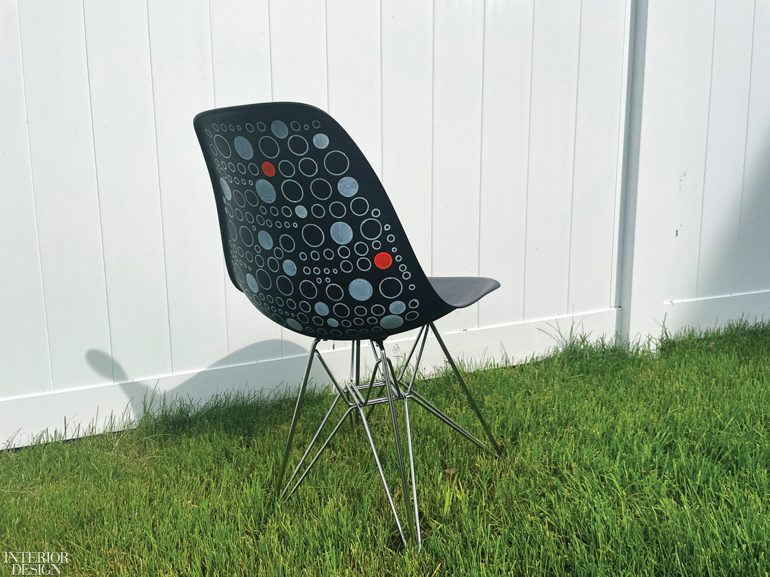 ID: For "A Seat at the Table," students added visual treatments to the Eames plastic chair. What is that design's significance for you?
MF: I'm constantly exploring the relationships between popular culture and design. To be able to say, "That's the chair Beyoncé had in her music video," is an easy pitch to get young people excited. I also appreciate being able to use these pieces as another avenue for discussions about equity, justice, and inclusion. Partnering with Herman Miller allows me to put those conversations in front of those trying to avoid them, because the brand has gravitas.
ID: How did students go about reimagining the chairs?
MF: Some opted to write literal messages on them, while others chose to create more abstract, artistic pieces. We had speakers like rapper Royce da 5'9" offer inspiration. Artist Renda Writer, who created Detroit's Black Lives Matter mural, gave tips on how to use the different markers and tools to cover space in an impactful way.
ID: What do you hope those receiving these chairs see in the final products?
MF: That young people are paying attention. For some, the chair might serve as a thank you for what they're doing, and they'll feel good. For others, it's a nudge saying, "I want to come help you fix these
issues." Or even, "I might come take the seat you're sitting in."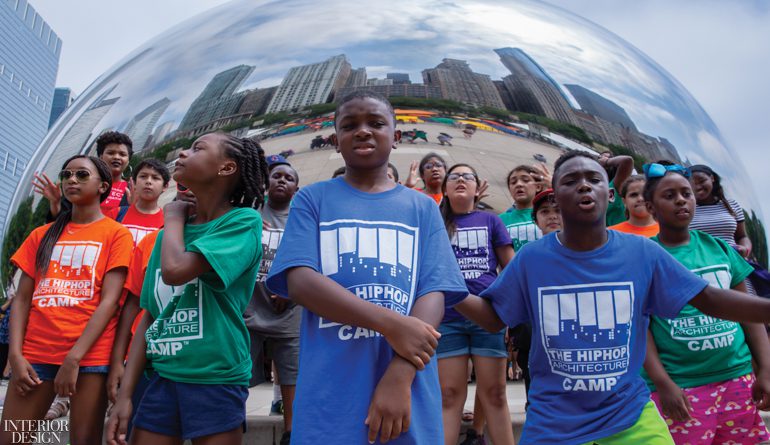 ID: How do you see this program evolving?
MF: We're talking about making it annual and holding editions at other schools. One of the activists who spoke at the start, poet Muhibb Dyer, told the students, "Yes, get your seat at the table. But don't stop there. Be prepared to make your own damn table." That's phase two.